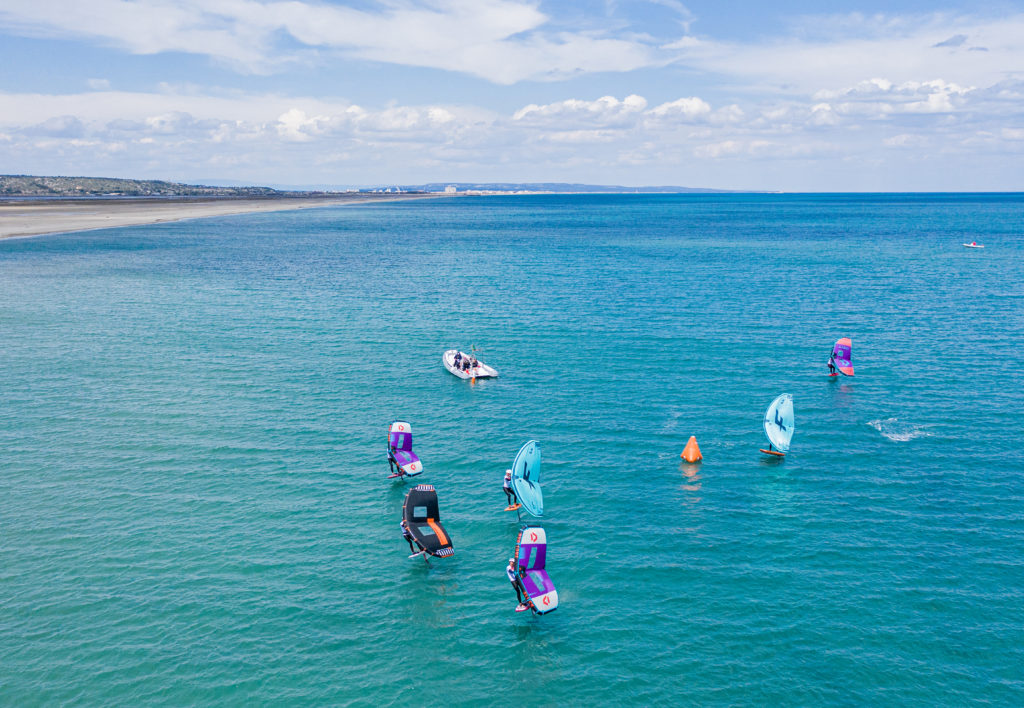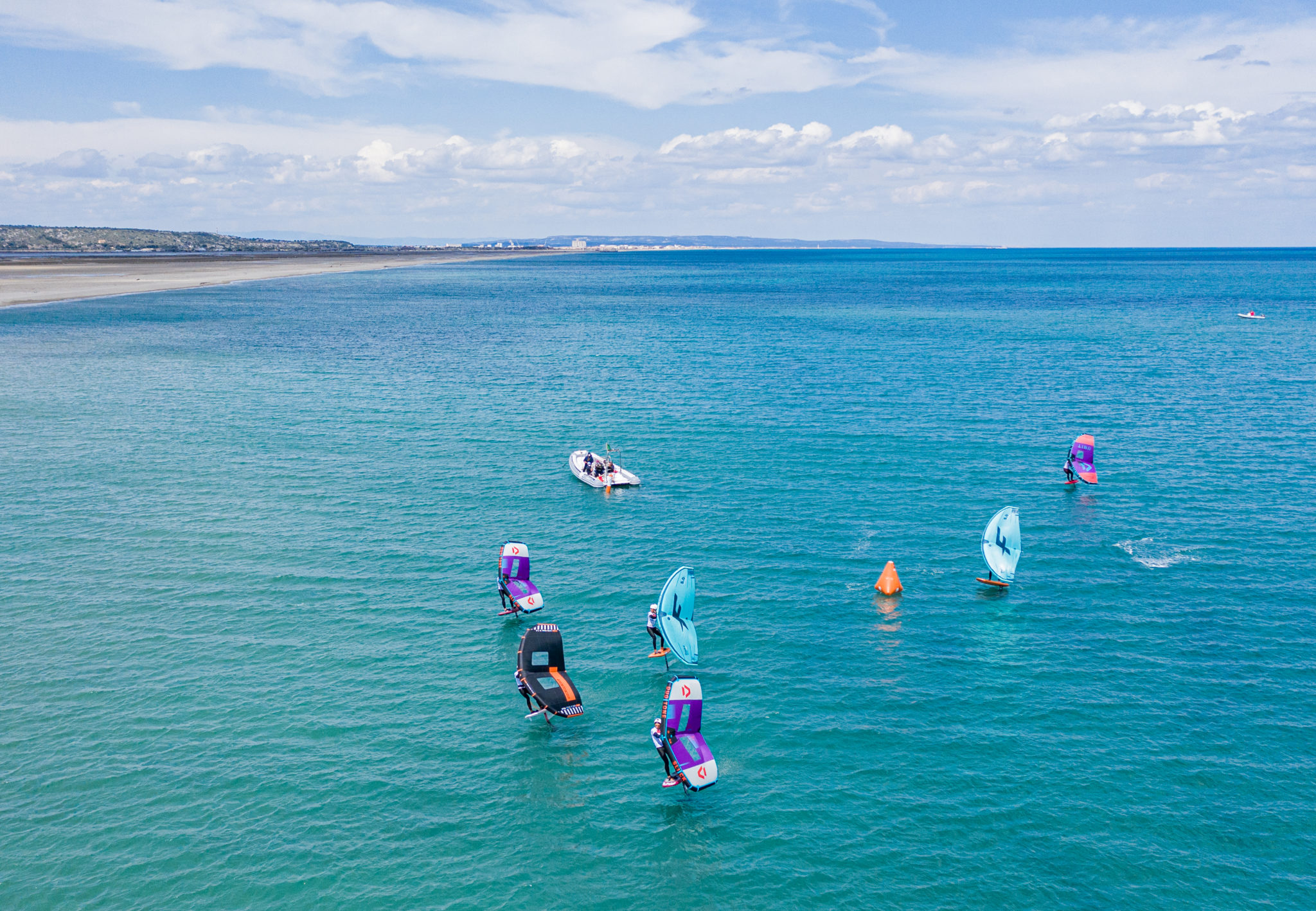 Everything you need to know about learning to wingfoil, from choosing an instructor to buying gear.
So you want to learn how to wing foil? We get it. You want to join the frenzy that is wing foiling. There are many reasons why you might want to wingfoil; you want to impress your significant other, you want to learn to ride swell, you're bored and want to try something new. You've come to the right place–We're here to give you everything you need to know about learning to wingfoil.
We've broken this handy dandy guide into sections, so you can skip to exactly what you're working on.
How do I learn to wingfoil?
Firstly, what's your current ability level and experience in the water? Are you a board sports super star? Do you already kiteboard or windsurf? Are you familiar with how the wind works? Or are you a total newbie to watersports?
There are two ways you can learn to wing foil; one is with an instructor and one is without an instructor. If you're in the latter ability category, meaning you have zero water experience and no board sports background, you'll most likely want to find an instructor who will take you out. If you're an avid water sports enthusiast, you might be able to get away with having a friend show you the ropes.
Either way, you're going to look for a learning location that has onshore or side-shore winds (winds that push you toward the beach), an easy launch and landing location and relatively few obstacles. In the early stages of learning to wing, it's nice to have a wide-open area with a safe downwind landing location.
What gear do I need to learn to wingfoil?
The awesome thing about partnering with a school to learn to wing is that they'll have all the gear for you! In the beginning, you'll be learning to balance on a board while learning to control the wing. Hence, most individuals will start out on a very big board. Eventually, you'll progress to riding the foil, at which point your board size can go down. You won't need as big of a board because you will be riding the foil instead of balancing on the board on the water.
A good rule of thumb is to have 30-40 liters of volume over your body weight. For example, if you weigh 80kg, go for a 120L board.
As you progress, you'll be able to move to a smaller and more maneuverable board but for at least the first few sessions, you want to maximize your learning time. Bigger boards provide enough float so that you can concentrate on learning how to control the wing without also having to focus on balancing on your board.
In the beginning stages, you may not want to purchase your own board, because most likely, you'll progress to a smaller size in a relatively short amount of time.
Besides a board, you'll also need a wing!
Wing sizes range from 2 to 7 meters. A good starting wing (as a general rule) is to start with a 4m wing for anyone up to 70kg or 155lbs and a 5m wing for anyone over that weight.
As a beginner, you'll most likely want to start with just one wing. We've found that it is easier to get started with more power than less and therefore you'll want to go out in stronger winds and also start on a bigger wing.
Your primary area of focus as a beginner will be learning to steer the wing. It can be helpful to start on land and get used to how the wing moves. Focus on understanding how the wing works and how to power up and depower the wing.
Once you're out and moving slowly across the water, you'll begin to focus on getting up on the foil.
How do I find a good wingfoiling instructor?
Due to its water and weather-dependent elements, it is highly recommended to learn with qualified instructors and in a safe environment. The GWA will soon be able to provide an up-to-date list of recognized instructors and schools globally to ensure the highest standards of safety when learning this new and exciting sport.
View some of our recognized schools here.
In the interim, look for schools that have good reviews, have a great track record and are up to date on all certifications.
What do I need to know before I start wingfoiling?
Wingfoiling is an element-dependent sport, wind and either land or water are needed to practice, meaning some care and consideration needs to be taken when practicing. A thorough understanding of the wind and ocean (lake, river, or waterway) is highly recommended before attempting to learn on your own.
Familiarize yourself with weather patterns in the area you are learning. Get comfortable with reading the wind (our favorite wind apps are windguru.cz, ikitesurf.com, windy.tv and windfinder.com). And finally, learn about the wind window and upwind vs downwind, offshore vs onshore.
What should I watch out for when learning to wingfoil?
Make sure your wrist leash is attached tightly to your wrist. You don't want it to fly away on you.

Wear a helmet! The foil is sharp.

Stay away from waves and chop in the beginning.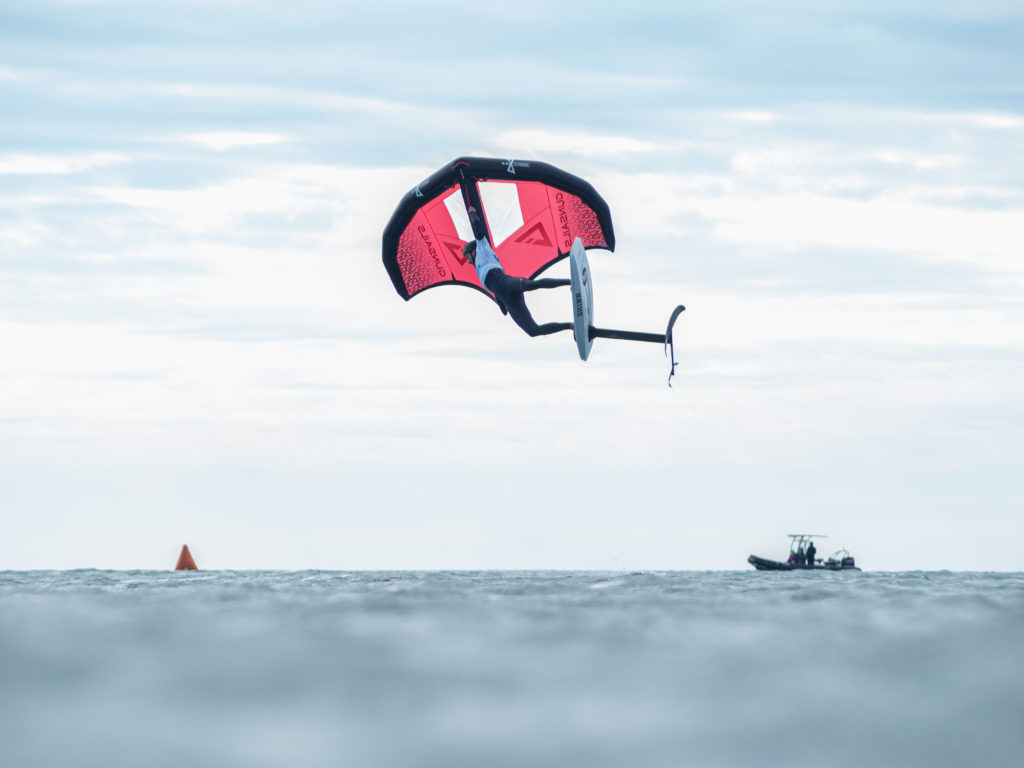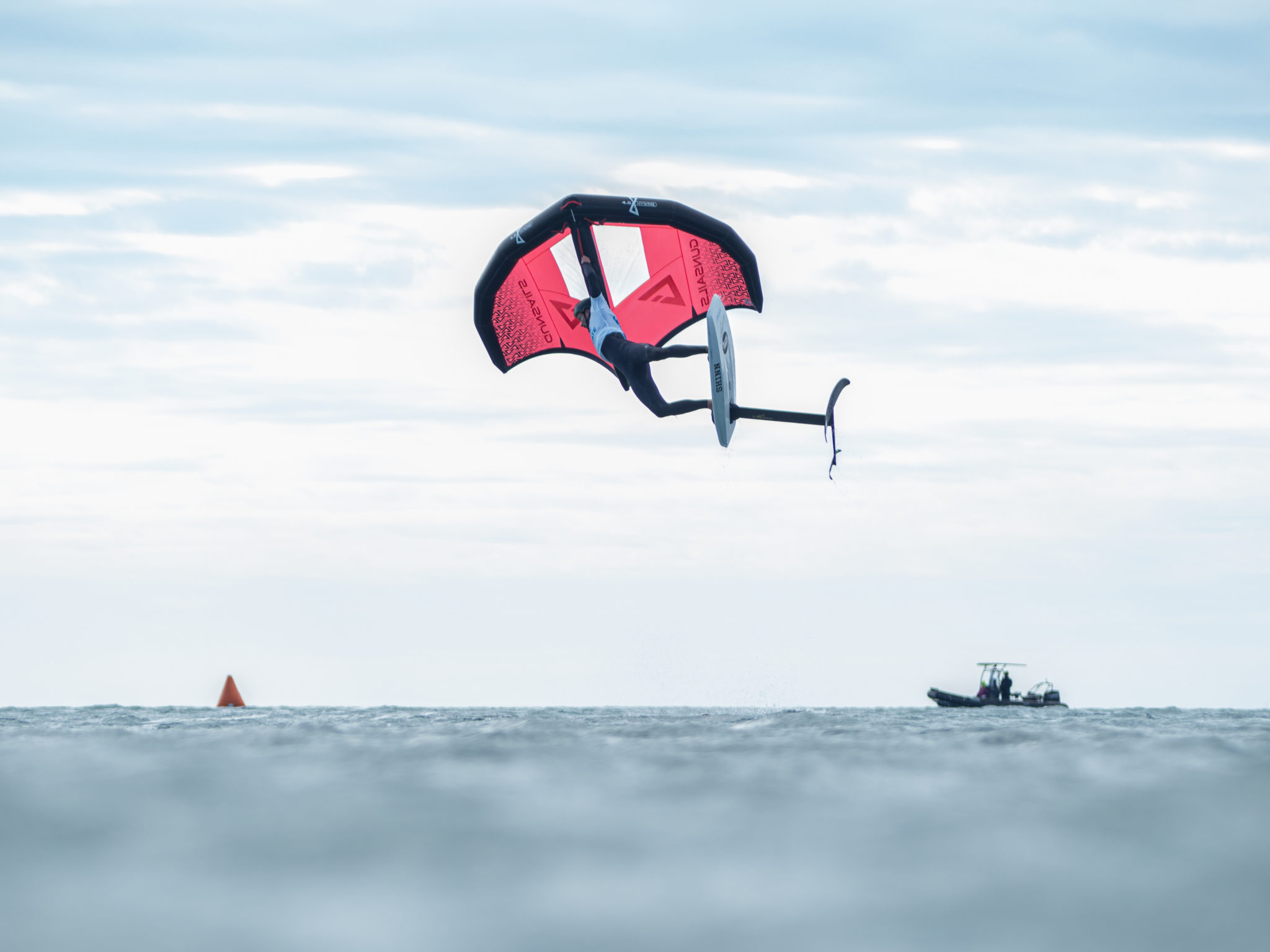 I'm ready to buy some gear. What do I buy for wingfoiling?
Wing
The best place to start! Wings are still in the relatively early stages of development but already we've seen great strides in performance and ease of use.
As a beginner, you'll most likely want to start with just one wing. A good starting wing (as a general rule) is to start with a 4m wing for anyone up to 70kg or 155lbs and a 5m wing for anyone over that weight.
When choosing a wing, you'll want to consider how you'll hold it. You'll find two primary means of holding the wing, either soft handles running along the center strut or a hard boom that is attached to the center strut from tip to tail. Each has its pros and cons so just choose what you're more comfortable with. The one thing to be said about the booms is that they are hard and can cause injury.
Finally, consider your choice of leash attachment or how you'll maintain a connection to your wing. Leashes are usually attached either on your wrist, usually attached to your "front" hand, or to your waist leash. Each version has pros and cons as well so once again, choose what feels more comfortable.
The best thing to do is demo a few different setups to get a feel for what you prefer!
Board
With bigger boards your balance doesn't have to be as good so keep this in mind when choosing your first set-up–if you're more experienced in watersports you may be able to start on a slightly smaller board. As a general rule of thumb, the more advanced you get, the smaller board you'll want to ride. Many high-level riders are using surf foil boards with less than 50L of volume.

Foil
The foil is made up of a mast, fuselage and wings. When choosing a foil, you'll want to look for foils that are stable, have good glide and plenty of lift. We've found that a taller mast (70cm +) is good for learning because it gives you good height and keeps you from breaching in ocean chop or swell.
Beginner foilers will want to look for foils that don't need a lot of speed to get up, meaning you'll be able to get on foil at slower speeds. Super slow-speed foiling is crucial for learning in a safe and effective manner. Look for foil wings that allow for speeds of 10-12km on the low end. You'll also want to look for a foil that allows you to wing in a wide range of wind conditions.
As you progress, you'll want a foil wing that allows for acceleration, more speed and excellent turning capabilities.
For more information and to stay up to date on all things winfoiling, subscribe to our newsletter!
Pictures by Samuel Cardenas.