What a day for the qualifiers!
We started the day with heavy rain but thankfully by 10:00 it had stopped, and the sky was clearing. The wind filled in nicely once the clouds cleared, blowing between 15-20 knots, along with some small waves.
Format for the day was 5 minute heats with 3 minute transitions. Judges were looking for perfect execution and technique, freestyle tricks, stylish surfing and plenty of variety. It's the first competition of its kind for the GWA so riders have an open book in which to leave their mark.
The first ever WingFoil event in the city of Fortaleza saw Balz Müller demonstrating that he is a master of not only freestyle, but at filling in his time in between tricks, with non-stop flowing dance-like moves on the water. The young athlete may come from a landlocked country, but today he proved that riding waves is no problem for a Swiss men. He performed outstandingly in both Waves and Freestyle, landing tricks he'd invented just days before. Riding toeside, he throws the wing and then adds a 720 at the end, perhaps he'll name the trick "Radiculo".
Balz placed in first position during the qualifiers with a score of 25.67 and a 5 point lead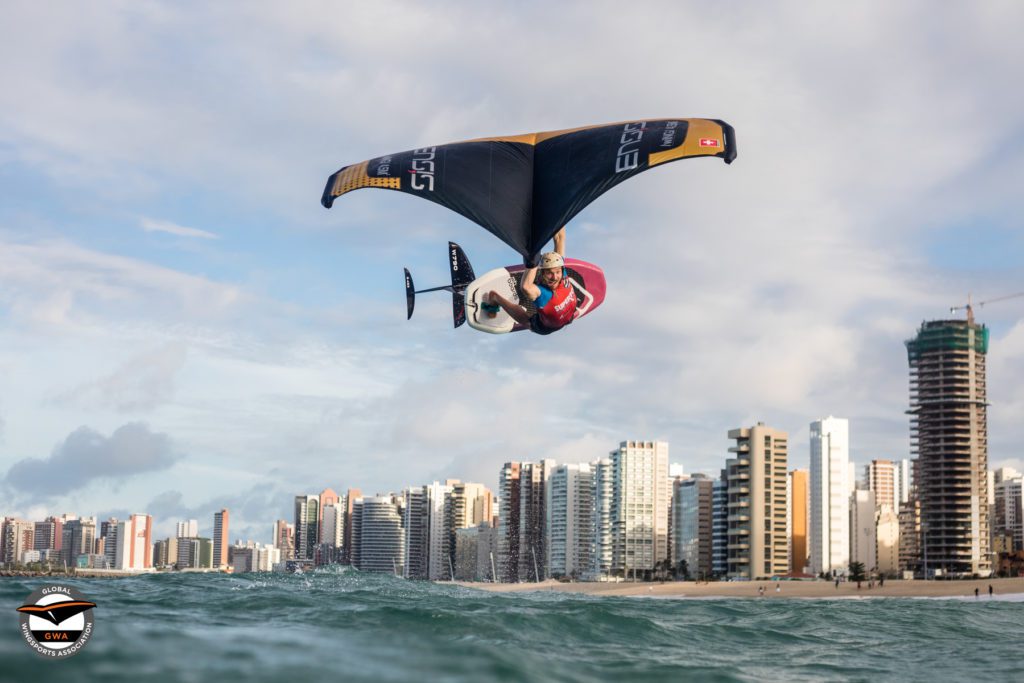 The second position went to Titouan Galea, who also demonstrated his vast WingFoil skills to our judges, he looked relaxed and comfortable on the water, and only just missed out on landing a backflip during his heat. Let's hope someone lands one during the main event.
Maxime Chabloz, the all round athlete, took third position. Coming from a freestyle twintip, kitesurfing background, Maxime has taken to WingFoiling fast. He almost landed a back flip during his heat having only learnt them two days previously. The race is on to see who will be the first rider to land one during the SuperFoil 2020 event!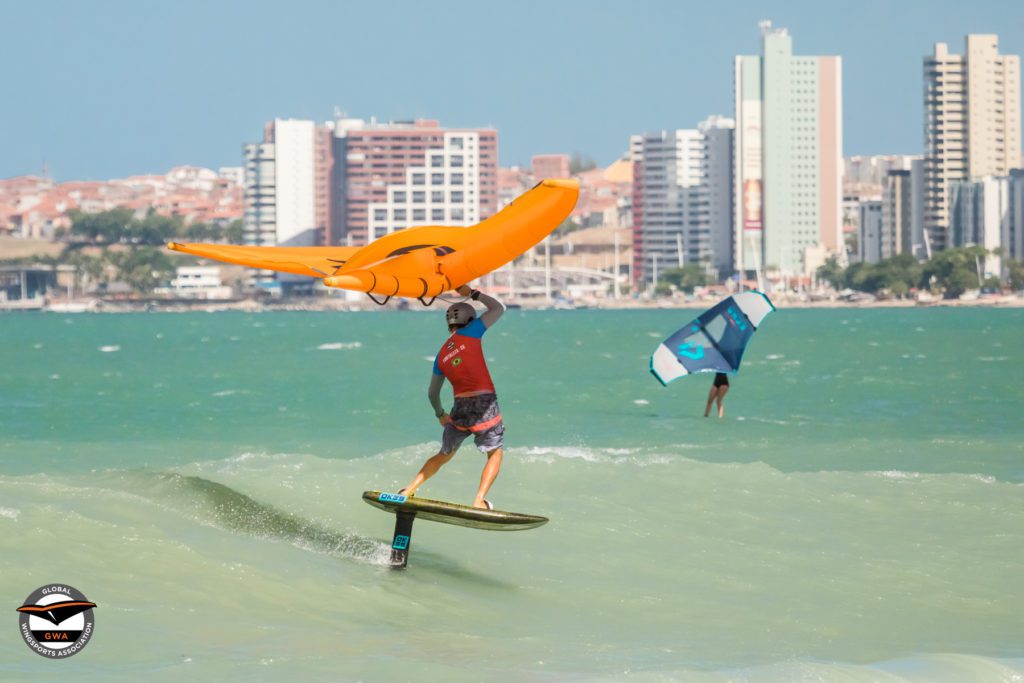 Michael Näf deserves a mention for surviving the biggest wipeout and crash of the day, which occured in the gnarly shore dump that arrived with the higher tide.
Former windsurf world champion Kauli Seadi's water sports seem to have morphed into smooth and stylish WingFoil skills. The Brazilian rider caught some nice waves during his heat securing him 4th position.
Another Brazlian rider with transferable skills is Fernando Novaes, the surfer turned foiler showed judges the smoothest of turns and commitment in the waves, even if they were small during his heat.
The liveticker will be updated with results and news as and when it happens. For now, good night from Fortaleza!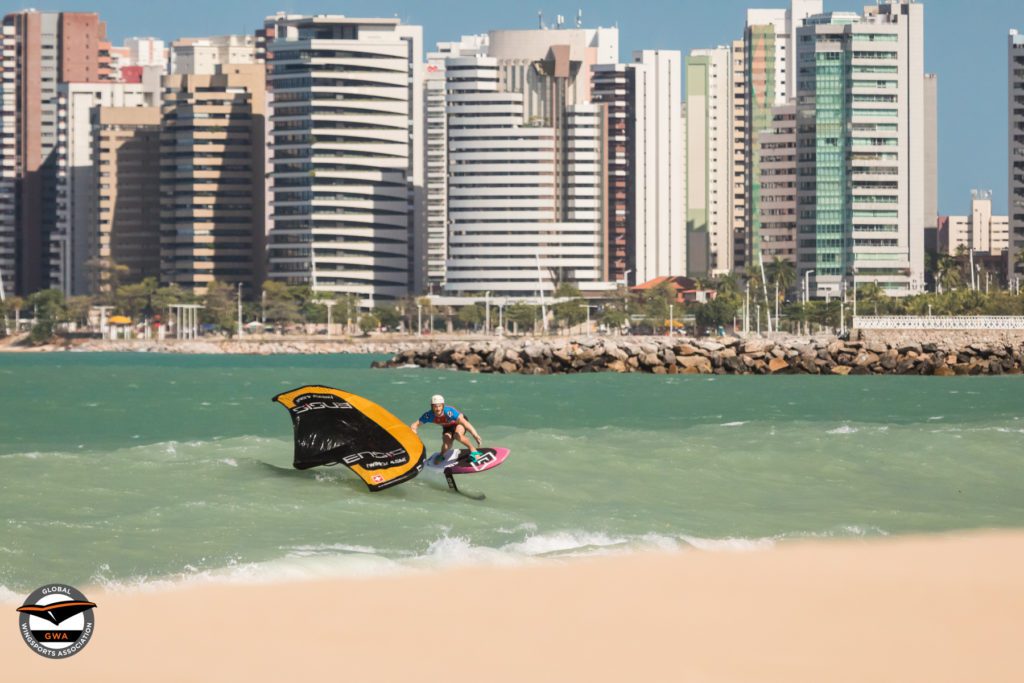 Qualifier Results:
1st Balz Müller 25.67
2nd Titouan Galea 20.07
3rd Maxime Chabloz 19.40
4th Kauli Seadi 18.53
5th Fernando Novaes 13.42
6th Paolo Migliorini 13.31
7th Levi Lenz 10.50
8th Yann Rifflet 8.10
9th Michael Näf 6.87
10th Hendrick Lopes 5.79
11th Fabiam Muhmenthaler 5.50
12 Dudu Mazzocato 0.00