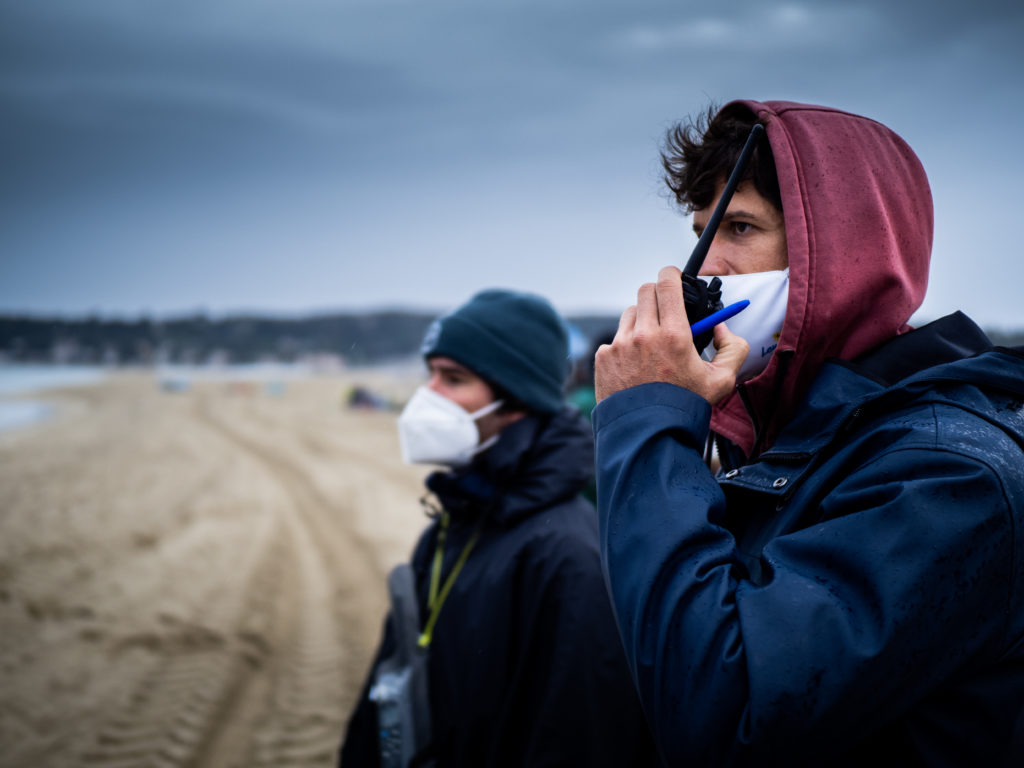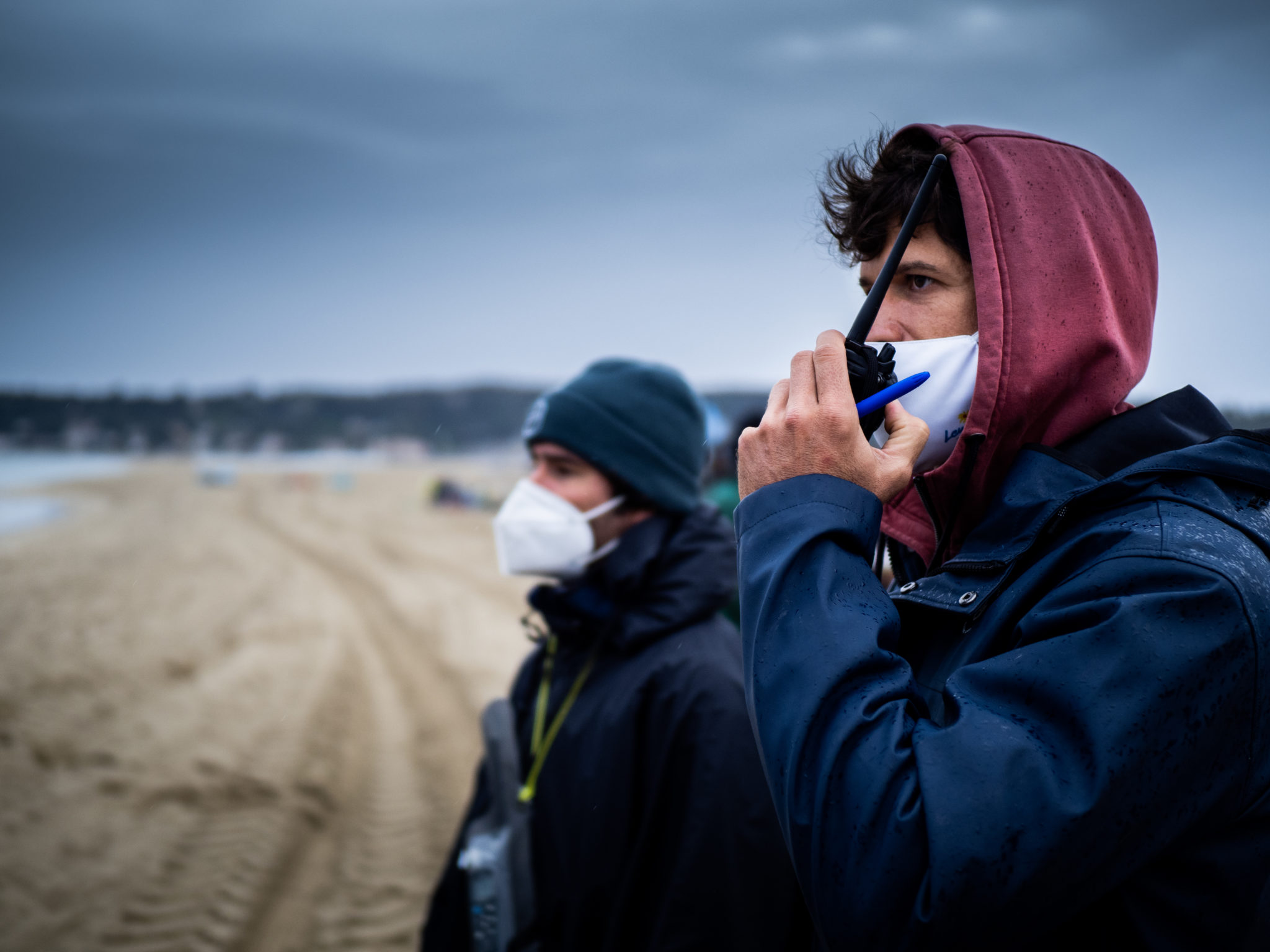 Saturday 1st of May
Report: Sasha Jade / All photos: Samuel Cardenas / Video: Mintautas Grigas
We had a sopping wet morning here in Leucate, with a thrilling 8 degrees Celsius, the perfect temperature to chill the riders nerves before their heats.
But the rain certainly didn't dampen the mood as finally…THE WIND ARRIVED!
Competitors made their way to the beach nice and early, croissants in mouths and suited up in an extra layer or two to the 8am skippers meeting held at the shore.
After checking the racecourse the head judge and race director agreed on the same setup they put together the previous day, ensuring a smooth & speedy start to todays competition. With the call for a first possible start at 9.00 am, the athletes began to strap in as they knew a long day lay ahead of them.