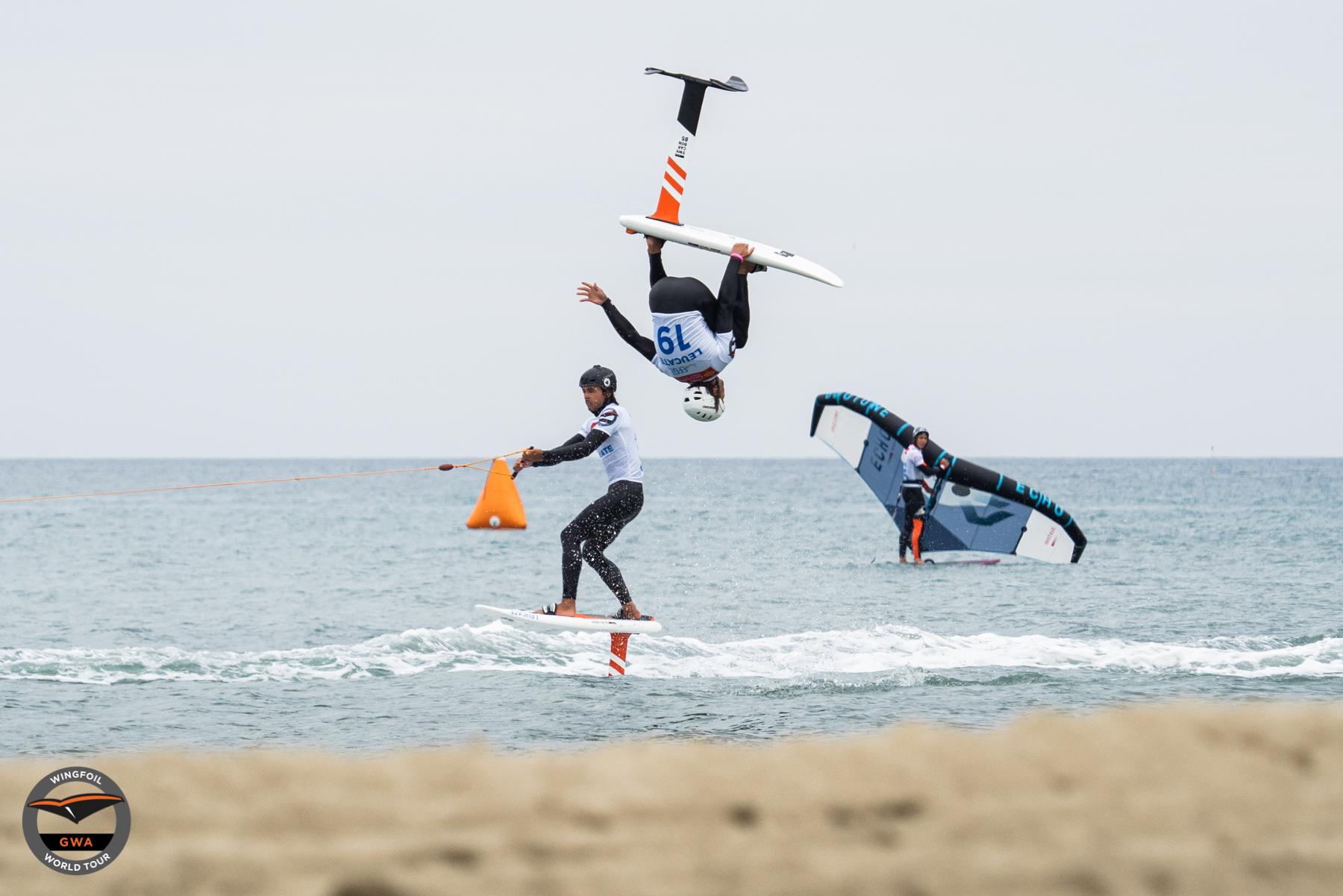 Report: Sasha Jade / All photos: Samuel Cardenas / Video: Mintautas Grigas
We had a bit of a rainy start to day 2 here in Leucate at Mondial du Vent. The wind is taking its time to wake up, but the riders were engaged from the get-go, taking advantage of this time to propose their suggestions on the judging criteria, ensuring everyone is on the same page before they hit the water.
There was an exciting tone to the skippers meeting this morning, as the riders have the unique opportunity to influence where this new sport goes.
Many interesting points were arising that one may not have considered whilst entering the sport from a different discipline.
We hear statements such as: "I come from kitesurfing" "I come from windsurfing" as the riders introduce their propositions, remaining respectfully aware they are entering Wingfoiling from respective disciplines.