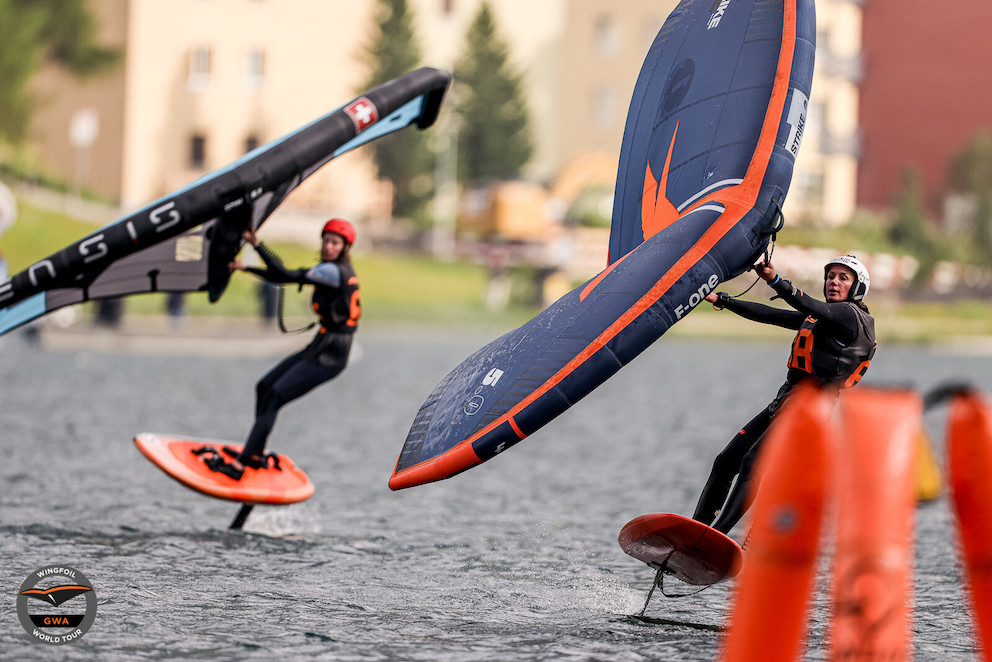 New FreeFly-Slalom racing discipline unveiled to keep pace with fast-evolving sport
The GWA Wingfoil World Tour has launched a new FreeFly-Slalom race discipline to be staged at the opening event of the 2023 season in Tauranga, New Zealand. The Tip Top GWA Wingfoil World Cup, presented by Armstrong Foils, is the first tour event to be held in the Pacific.
The refreshed GWA Wingfoil World Tour rulebook means that the new discipline will replace the Surf-Slalom category at all eight scheduled events for the coming year.
It was felt that the Surf-Slalom tag no longer adequately described the racing class and failed to keep up with the fast-changing nature of such a dynamic sport.
The FreeFly-Slalom discipline has a bias towards "expression", to distinguish it from more traditional, highly-specialised slalom race classes.
The key distinction is that the FreeFly-Slalom discipline will be staged on two courses, Open Ocean and Flat Water, depending on the conditions and the nature of the venue.
Both courses will have a FreeFly section of the track which must be completed without the power of the wing, using only the energy of ocean swells or by pumping the foil.
In the case of Open Ocean, the FreeFly section will be a minimum of 500 metres, while in Flat Water it will be a minimum of 200 metres. It is envisaged that Open Ocean courses will be considerably longer, within the constraints of staging a show for spectators and the logistics of the venue.
Competitors in the FreeFly-Slalom discipline will advance in the competition through elimination rounds. Courses will also alternate, to evenly favour "goofy" and "regular" athletes.
At the opening event in New Zealand, both course formats may be used by the Race Director, depending on the direction of the wind.
Head judge Álvaro Onieva explained that the new format reflected the evolution of wingfoilng, but helped it remain connected with ordinary riders and the industry that serves them.
"This brand new format gives more priority to the FreeFly sections," said Onieva. "The main thing is that it's going to be more inclusive, which differentiates it from highly-specialised racing. It's a little bit more 'expression' than pure racing.
"Also, the gear the riders need to compete does not have to be so technical, so it's more connected to the industry and to ordinary people. The riders won't need to express themselves using a high-tech quiver, like pure racing.
"FreeFly-Slalom is very technical and efficient in a way that you want it to be. It needs a front wing that can make it through the FreeFly parts of the course, along with good skills and control to complete those technical sections."
words: Ian MacKinnon