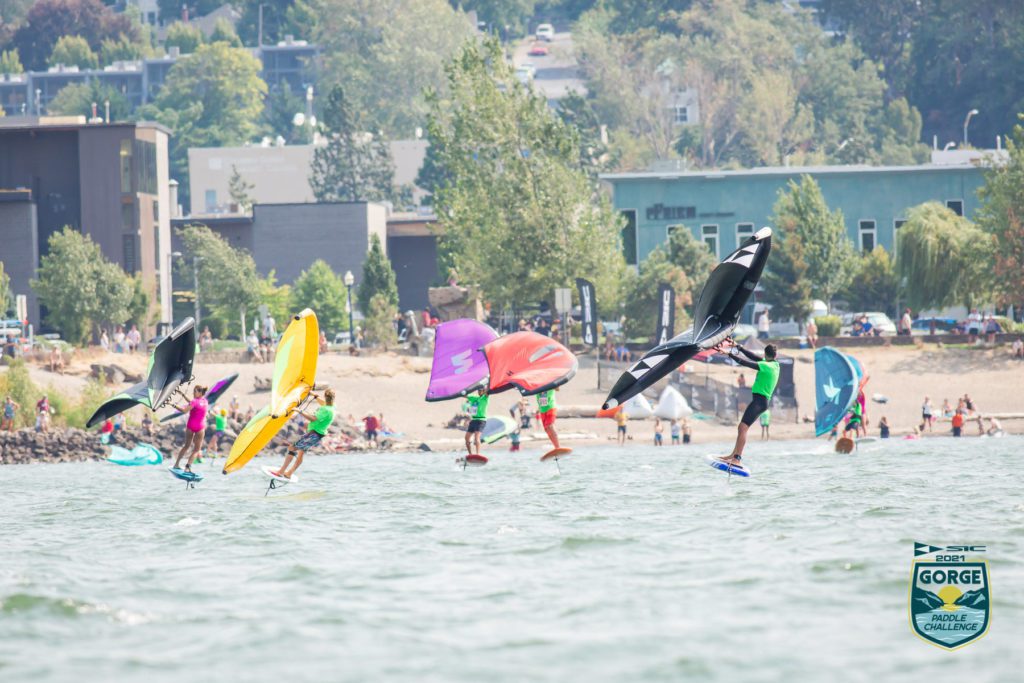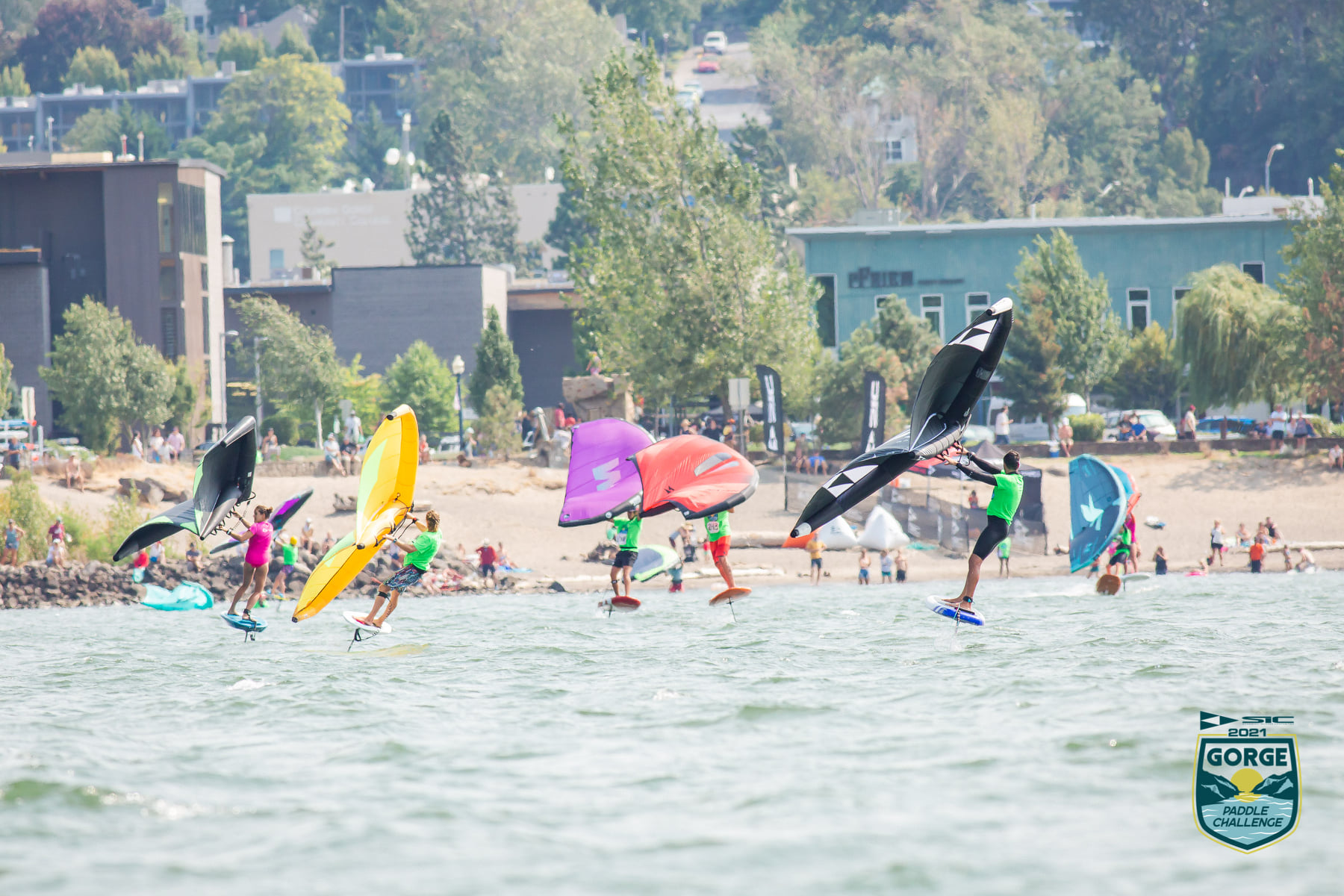 The 2021 SIC Gorge Paddle Challenge, presented by Salt Life was held on August 13-15, 2021 in Hood River, Oregon, USA. This was the 10th year of what has previously been a stand-up paddle-only event until this year when Wingfoiling was included!
The newly added wingfoiling categories included a 10-mile downwind race and a course race.
The wingfoil downwind race occurred on the second day of the event, alongside the SUP downwind race. Over 50 competitors staged out of Viento State Park and prepared for the 10-mile downwind race through the Columbia Gorge, ending in Hood River. The wind was light and up and down and what could've been a fast and powered downwind push, turned into a slog for many of the competitors.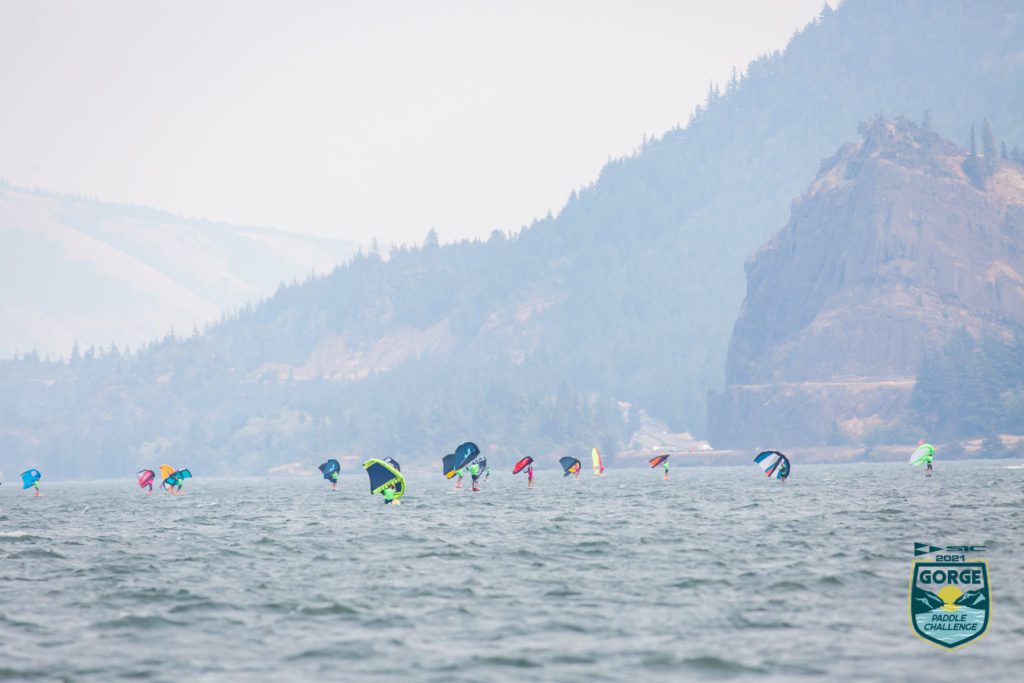 The number of active participants in this first-ever downwind race far exceeded the organizers' expectations. Therefore the start of the race was super exciting with the sheer number of wings on the water. Having all the wingfoilers gather in one place for the group start made for quite a spectacle.
The race challenged all of the competitors athletically as conditions were slightly under what would be normal Gorge firing circumstances–loads of swell and strong wings. Those athletes that were well versed in pumping and could stay on foil, did well.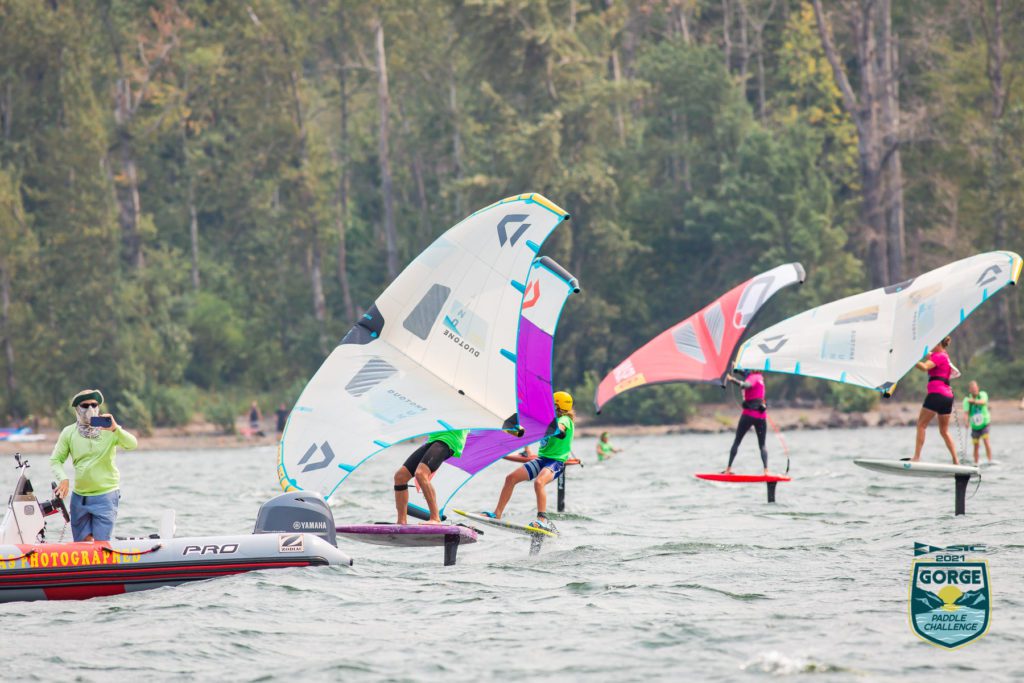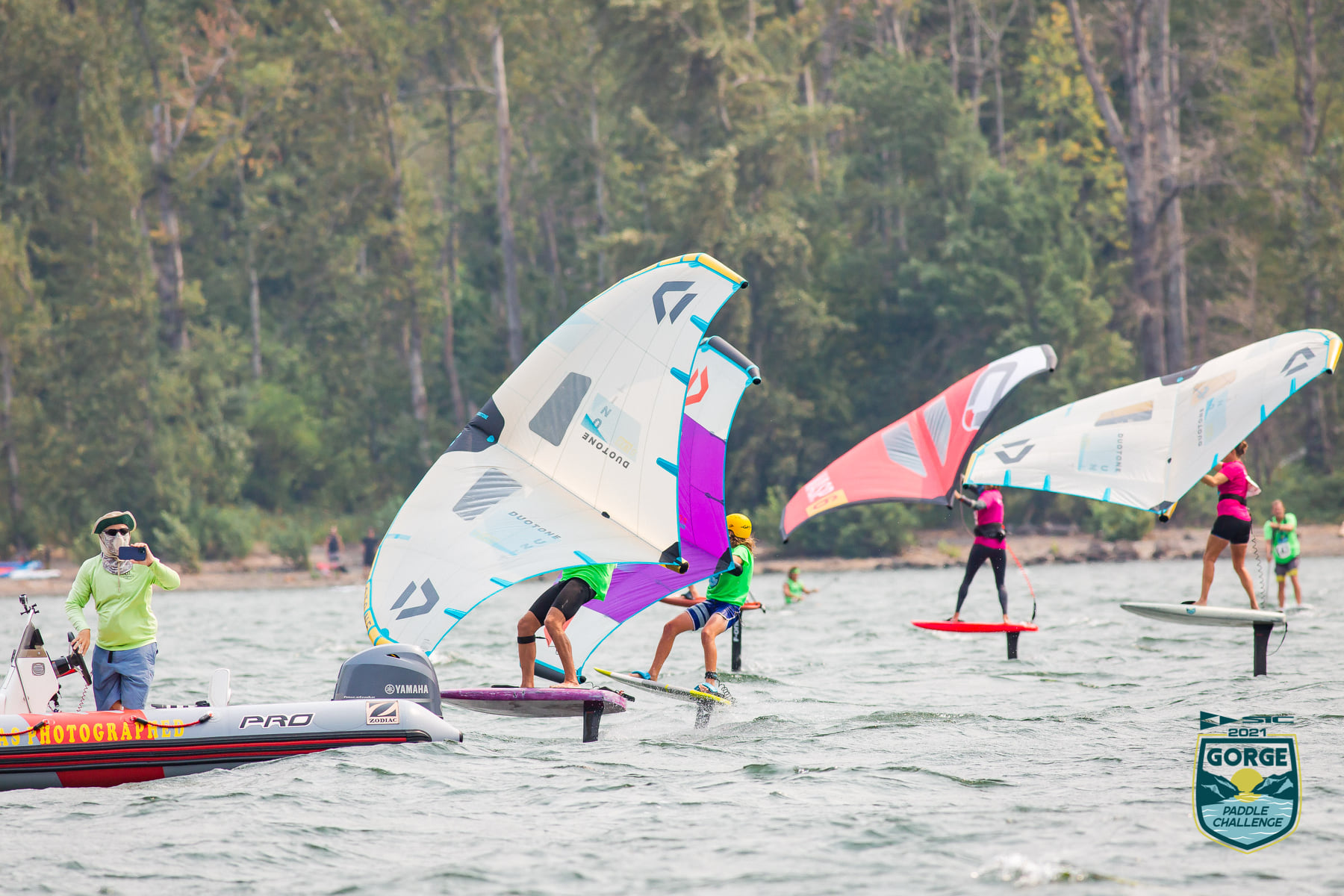 Additional, lighter competitors were able to make quick time and the Spencer, Finn and Jeffery brothers and TK held the lead for most of the event. Other stand-out competitors were Ken Winter and Cynthia "Sinbad" Brown, both over 50 years old. The winning time was 25 minutes with the Spencer brothers battling it out in a pump-off up to the very end of the race. Jeffrey beat out Finn by only two seconds.
Results for the men's wingfoil downwinder: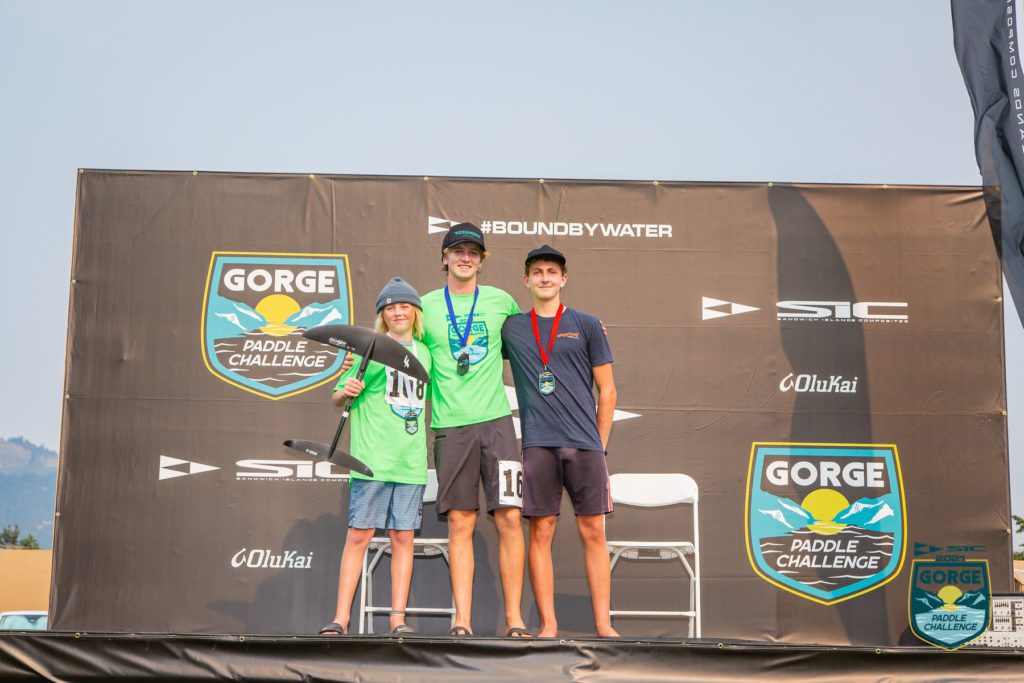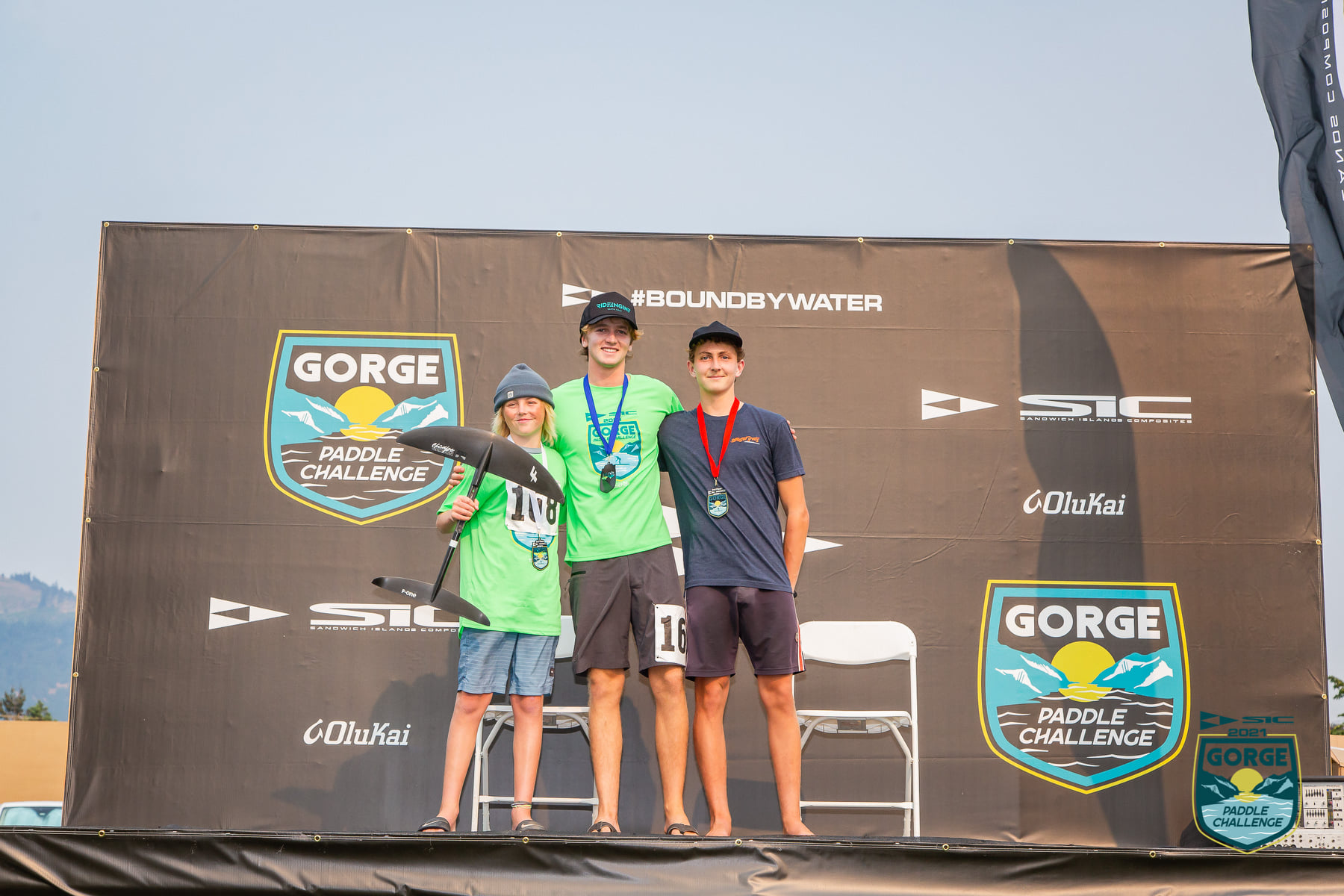 Jeffrey Spencer
Finn Spencer
Christopher MacDonald
Results for the women's wingfoil downwinder: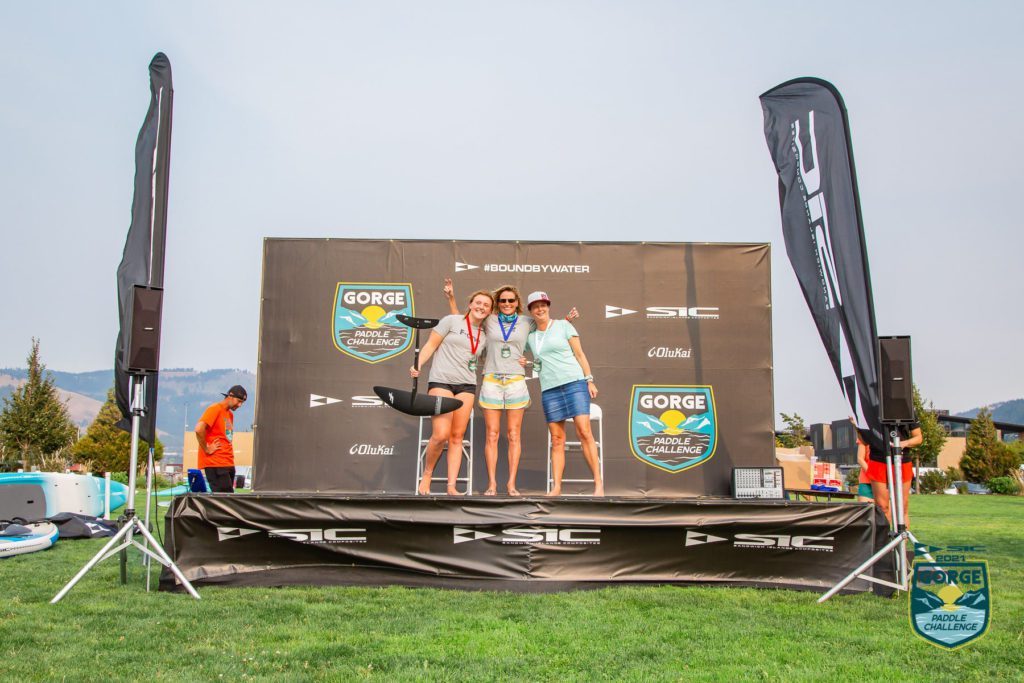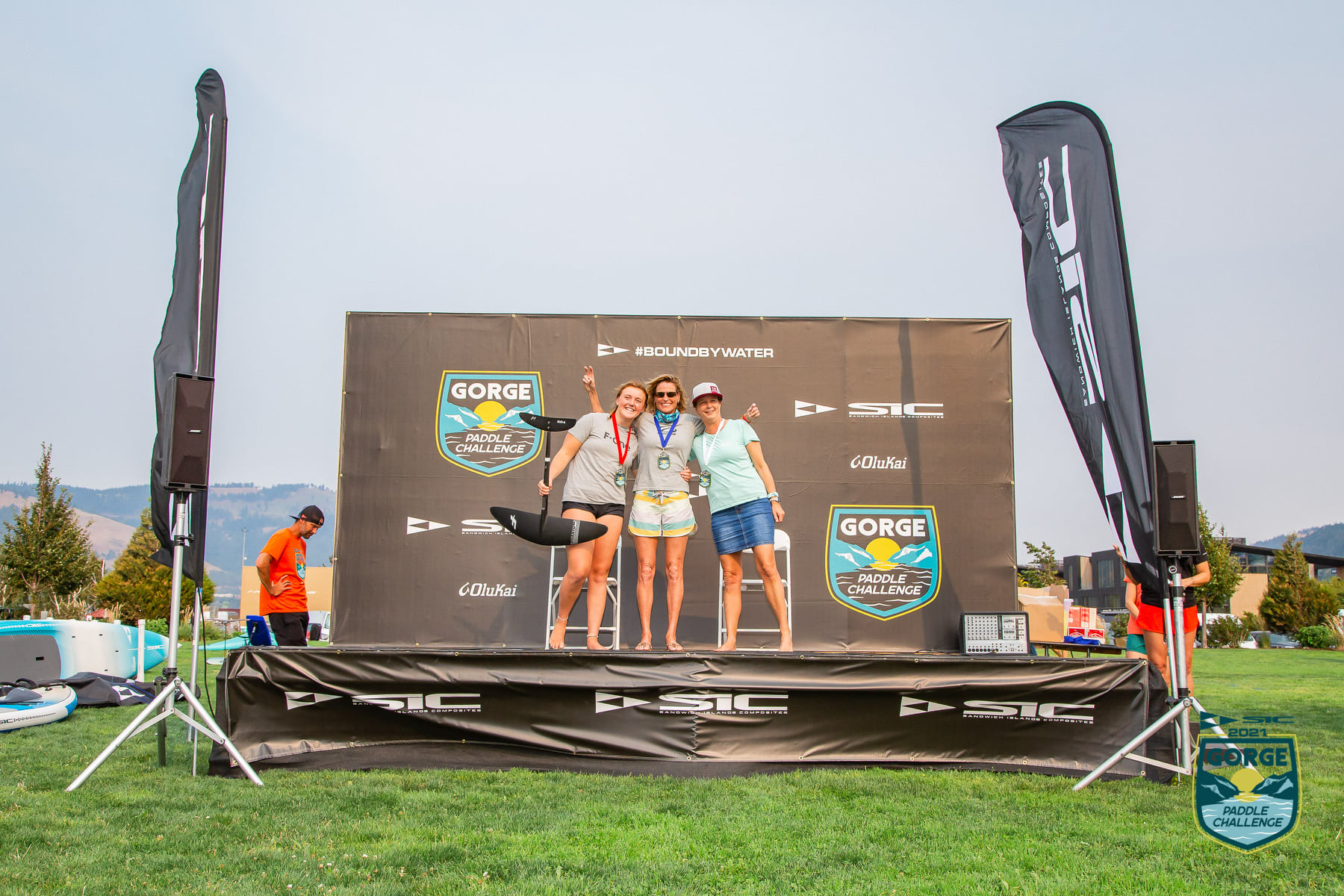 Cynthia Brown
Marie Rose Kissinger
Julie Scheyer
Along with the downwind race, the SIC Gorge Paddle Challenge added a Wingfoiling Course race to the event schedule. Both men and women (around 40 competitors), raced around four buoys at the waterfront in Hood River. Once again, the wind, which was filled in earlier in the day, proved to be challenging. Competitors had to complete 5 laps around the racecourse and despite having a strong and windy start, by the second lap, most competitors were paddling around the innermost buoy.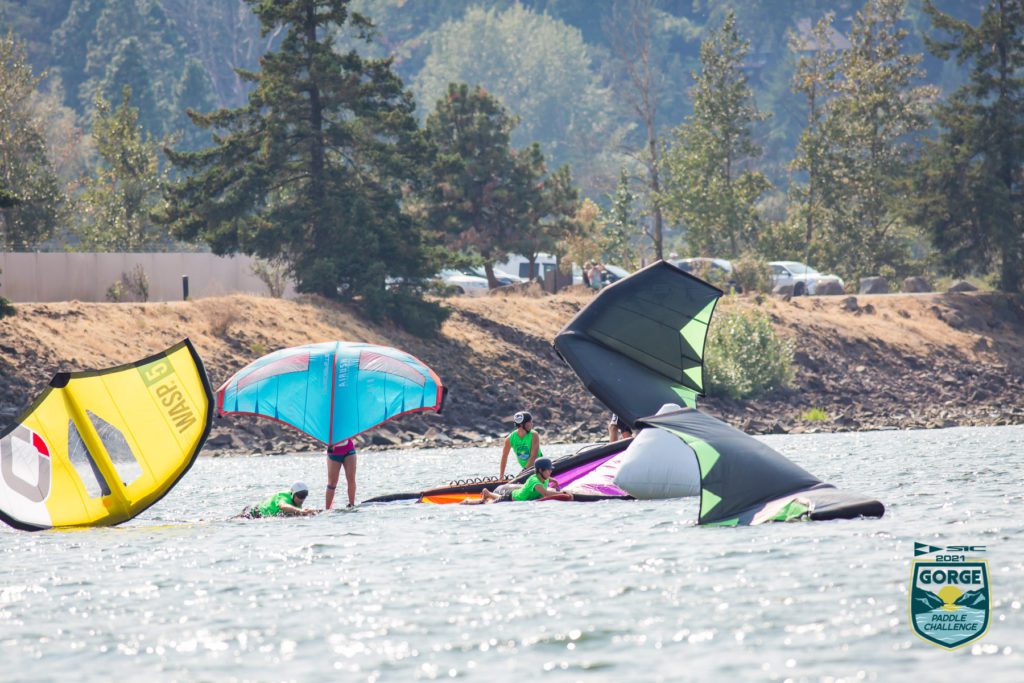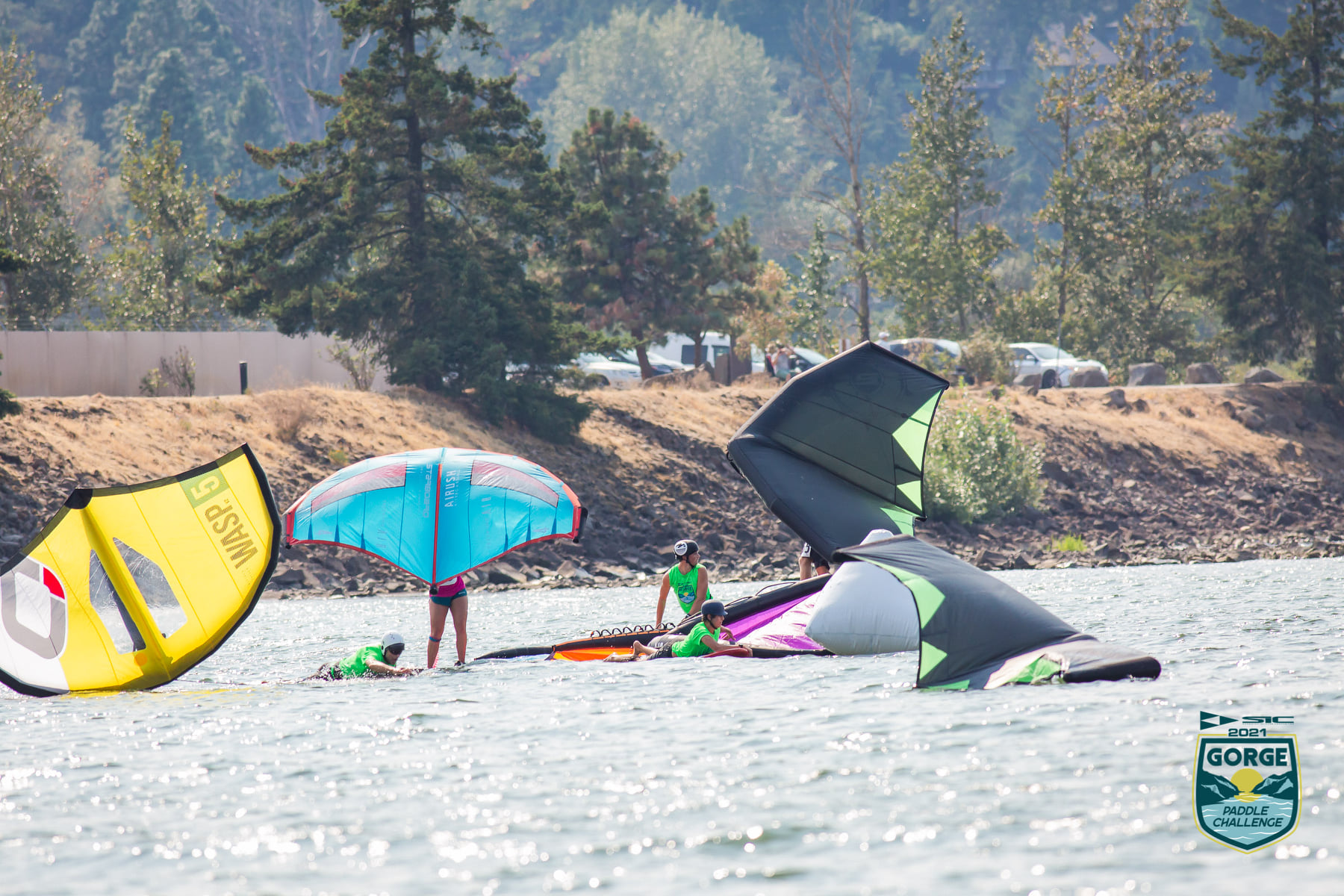 It was exciting to see how fast some of the athletes could go on their wings and it was awesome to have so much action right at the waterfront park.
Results for the men's wingfoil course race;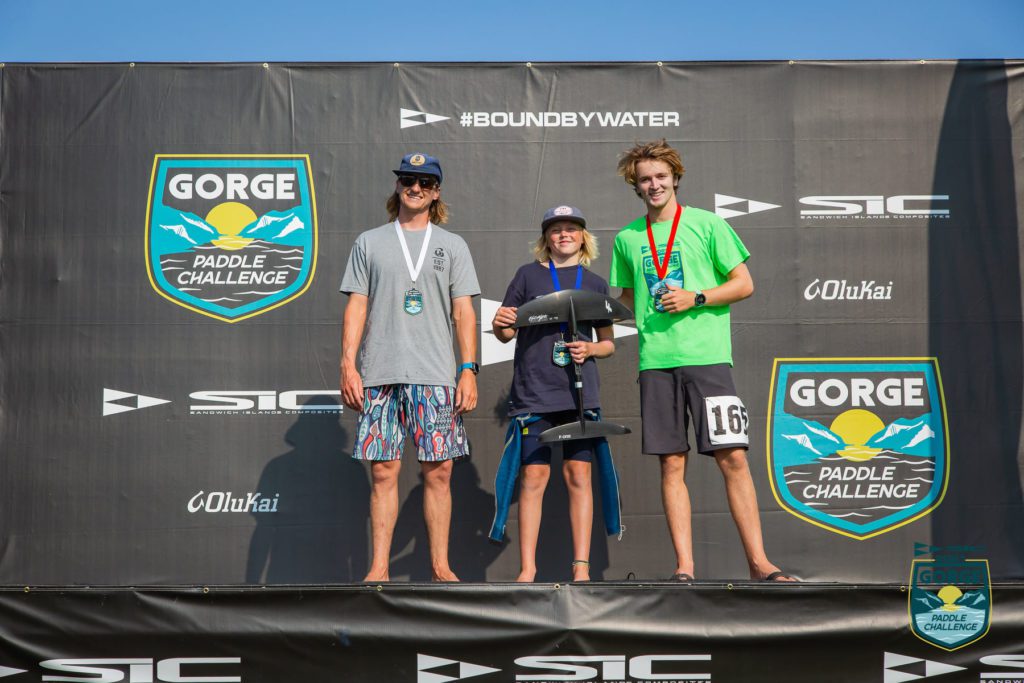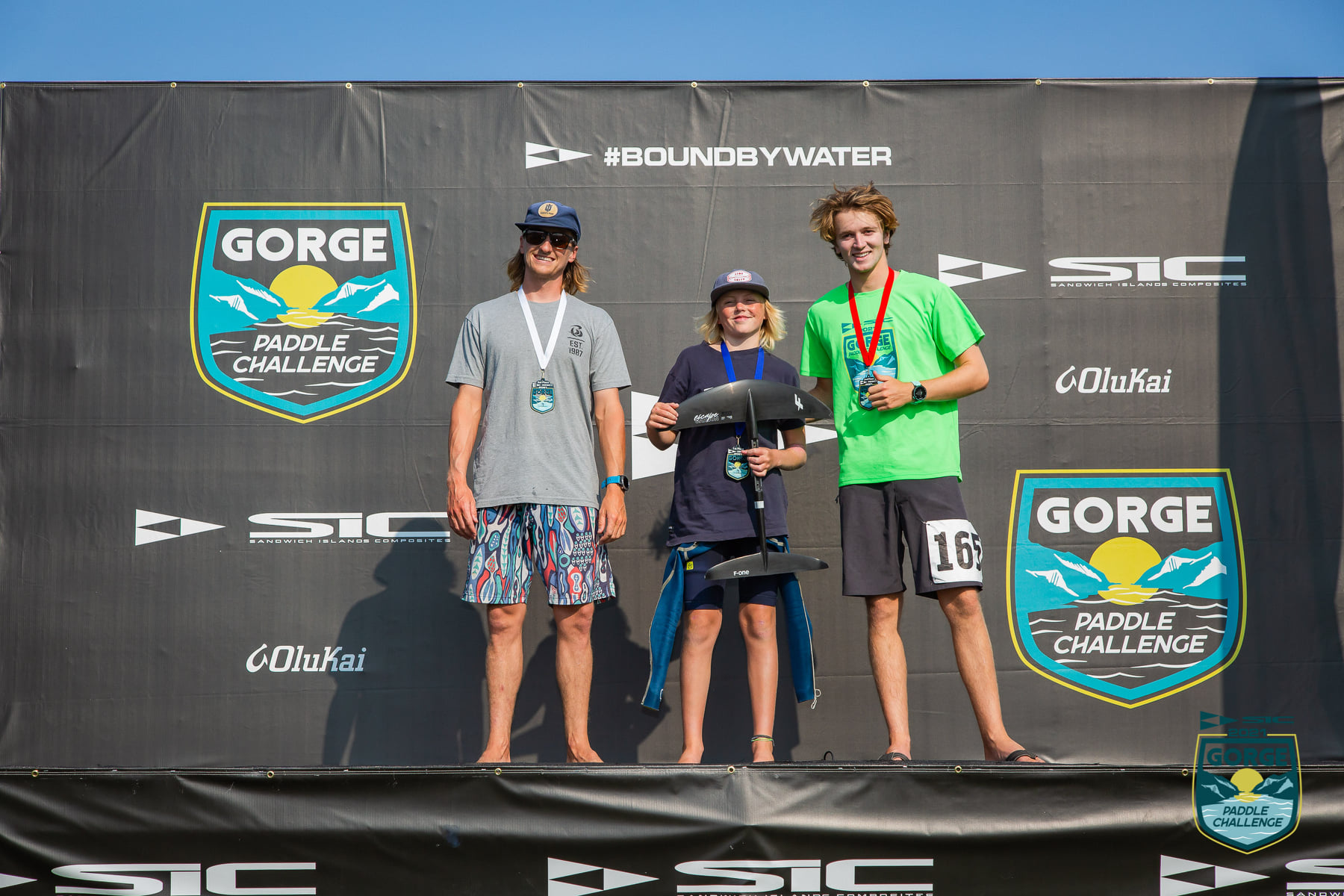 Christopher MacDonald
Jeffrey Spencer
Sam Shannon
Results for the women's wingfoil course race: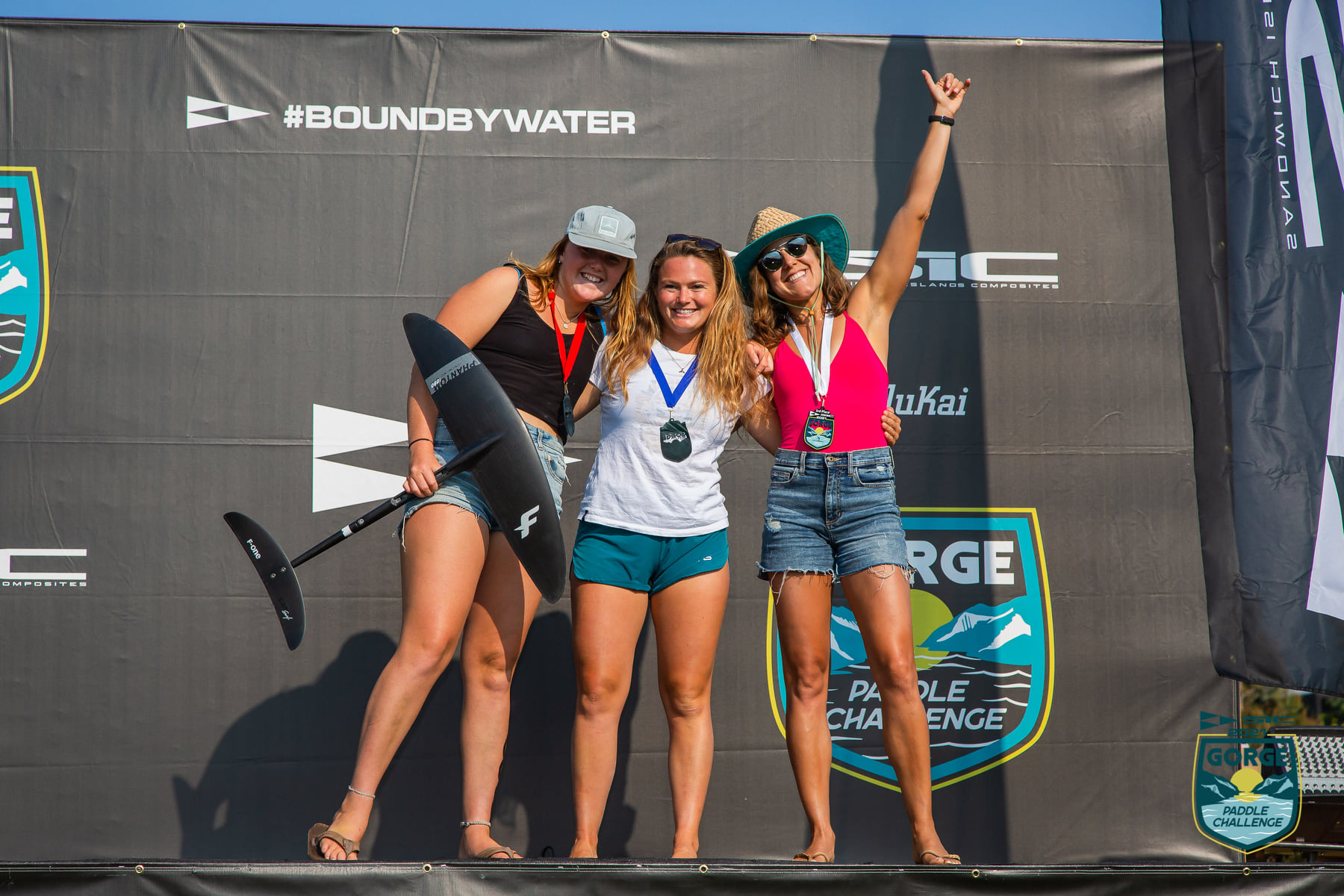 Results for the women
Fiona Wylde
Marie Rose Kissinger
Sensi Graves
This inaugural event for wingfoiling proved to be a huge success, with many excited competitors and fans. We can't wait for next year!