One of the most awesome things about wing foiling is that you can launch from so many places! Without cumbersome lines or a giant windsurf mast, access to the water is now a lot easier. Furthermore, getting to new locations and getting on the water is now easier and more accessible. Just look at where Stefan Spiessberger went winging.
Over the last 12 months, the US, like the rest of the world, has seen an explosion of wing surfing. Now that we've got a solid year of sessions under our belts, we can give advice on the best places in the United States to session your new wing.
Maui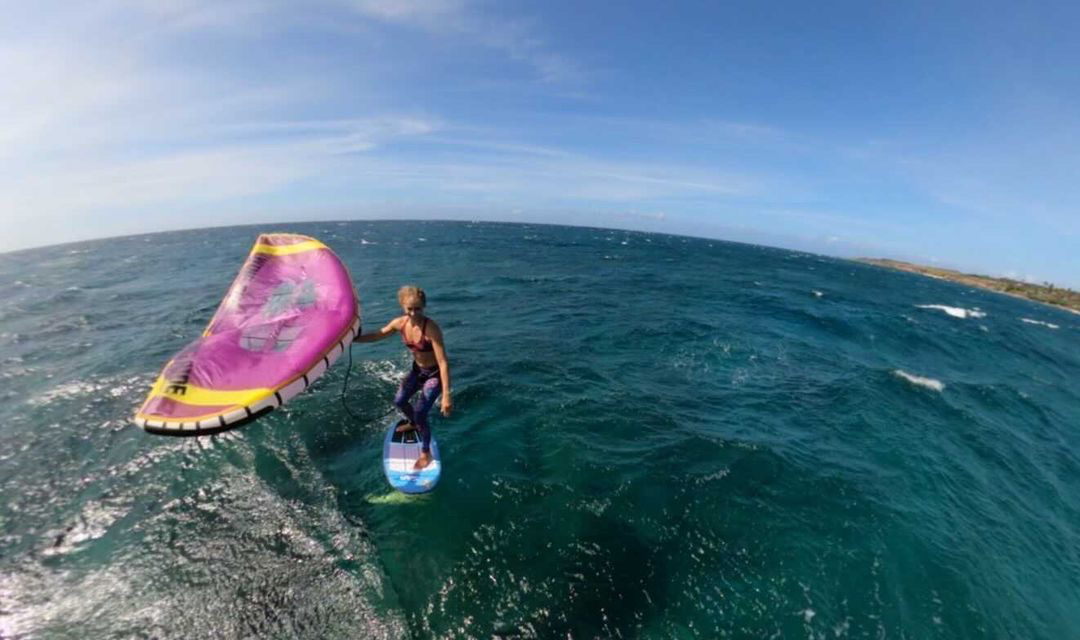 Photo of Sarah Hauser on the epic Maliko downwinder in Maui. Photo by Casey Hauser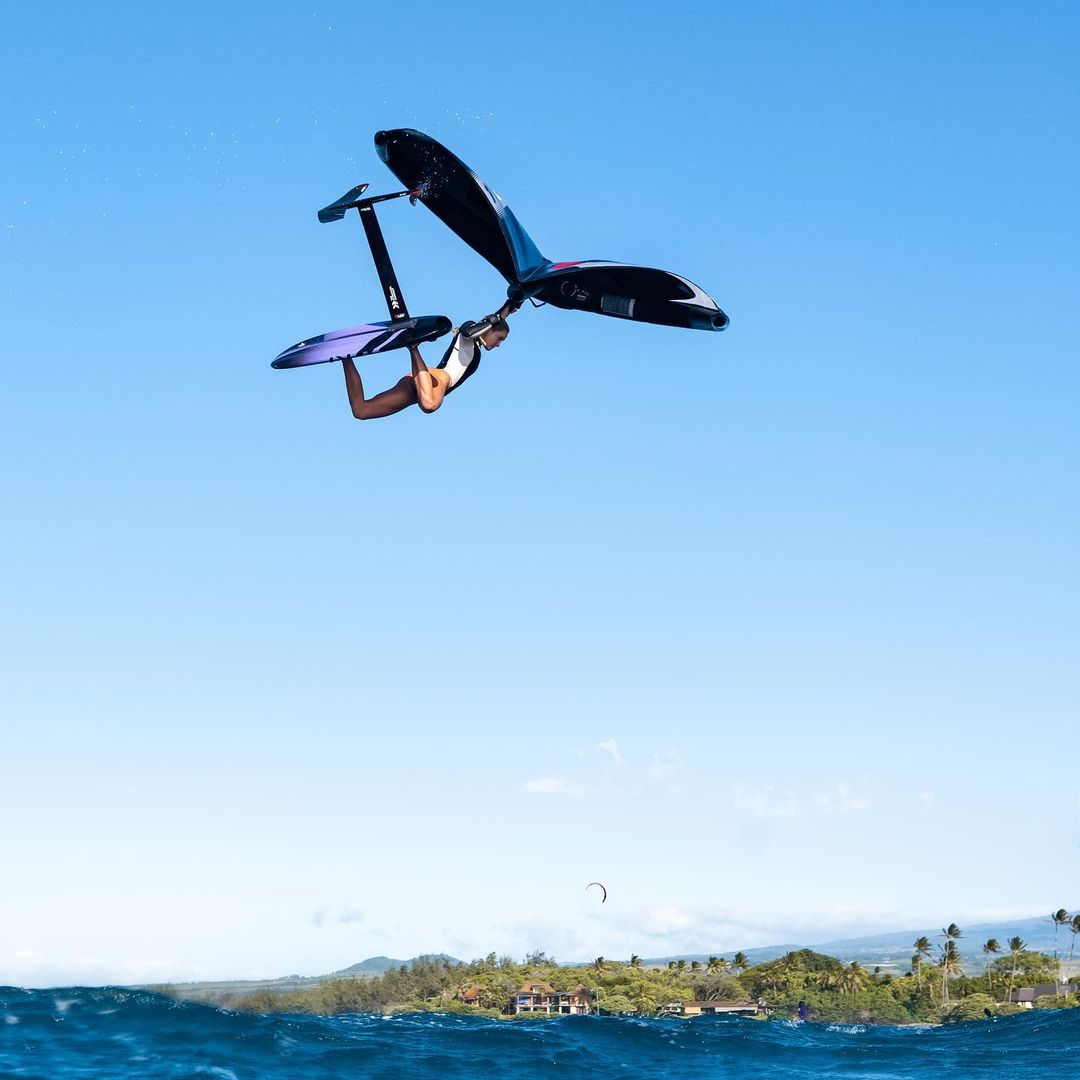 Photo of Annie Reickert. Photo by Noah Andrews.
Maui. At the top of our list for a reason. Maui is home to a huge crew of wing foilers including Kai Lenny, the Spencer brothers and Annie Reickert. You can ride rolling swell off the island, session at kite beach or ride waves. Professional surfer Paige Alms and professional windsurfer Sarah Hauser both ride here as well. During the Summers, the trade winds in Maui are in full effect, making for great, strong conditions. Winging has been exploding here!
Head to the Kahului harbor to learn before taking your skills to Kanaha (aka Kite Beach) to play in the waves. Or go on the famous Maliko downwinder and ride the ocean swells created by the strong summer tides!
Oregon.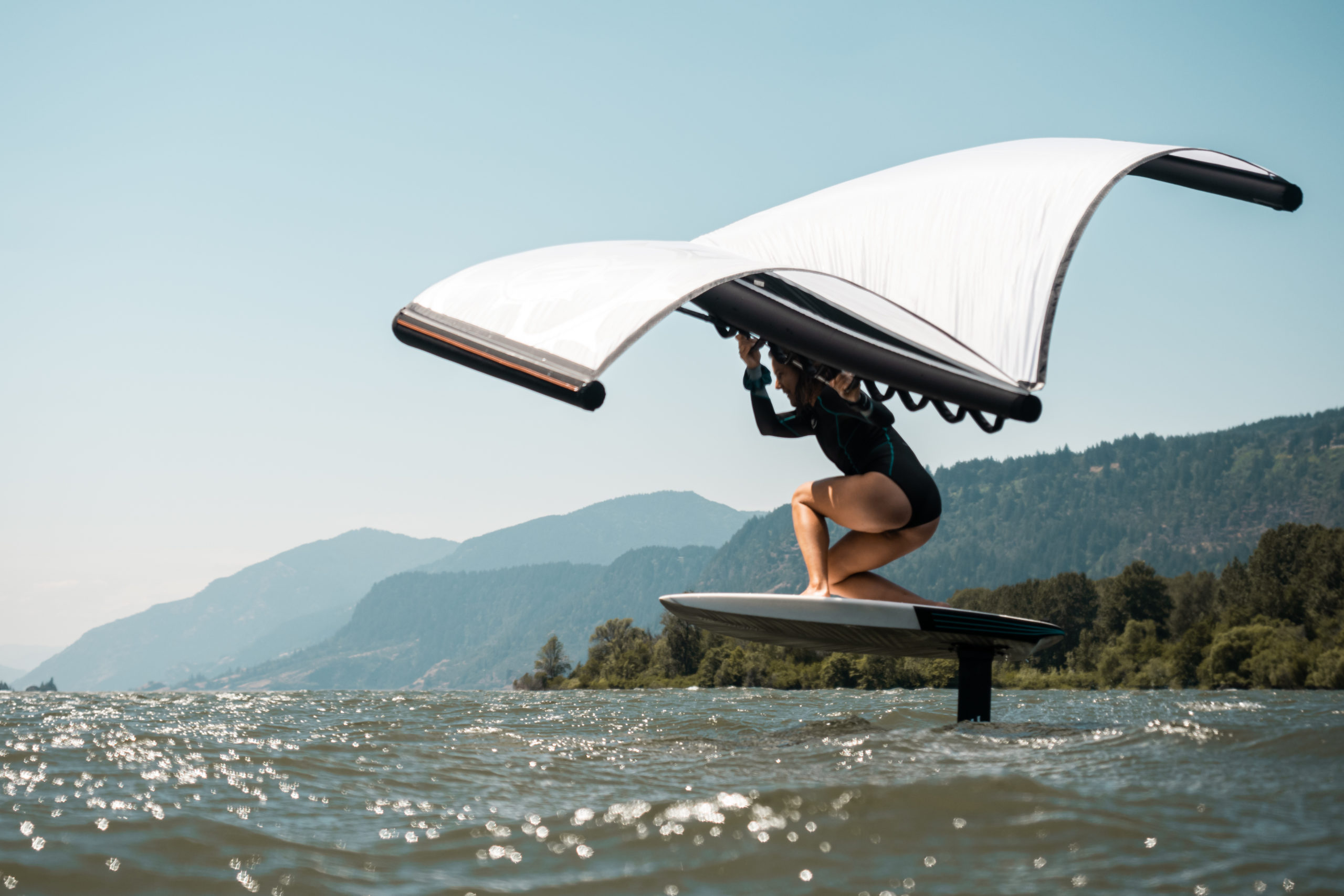 Photo of Sensi Graves at "the hook" in Hood River. Photo by Debbie Jean Hollomon.
Hood River, Oregon. Hood River is a watersports and wind mecca for a reason. With the hot desert on one end of the Gorge and the cold coast on the other, the venturi effect is in full swing throughout much of the year–you'll find wind-enthusiasts on the water deep into the winter months. With the consistent breezes, Hood River is a must for any winger. Besides having great places to learn (the hook is the secret spot for learning here) and many epic downwinders, rolling river swell enables you to glide and fly for miles.
Floras Lake, Oregon. Floras Lake is a magical little spot in Southern Oregon. Situated directly on the ocean, a strip of sand separates a small lake from the waves of the Pacific Ocean. Sea breezes are strong and steady in the summer months and the lake becomes a playground for windsurfers, kiters and wingers alike. Floras Lake creates a safe learning environment for winging because you can't get too far offshore. Head here if you're just getting started with winging.
San Francisco, California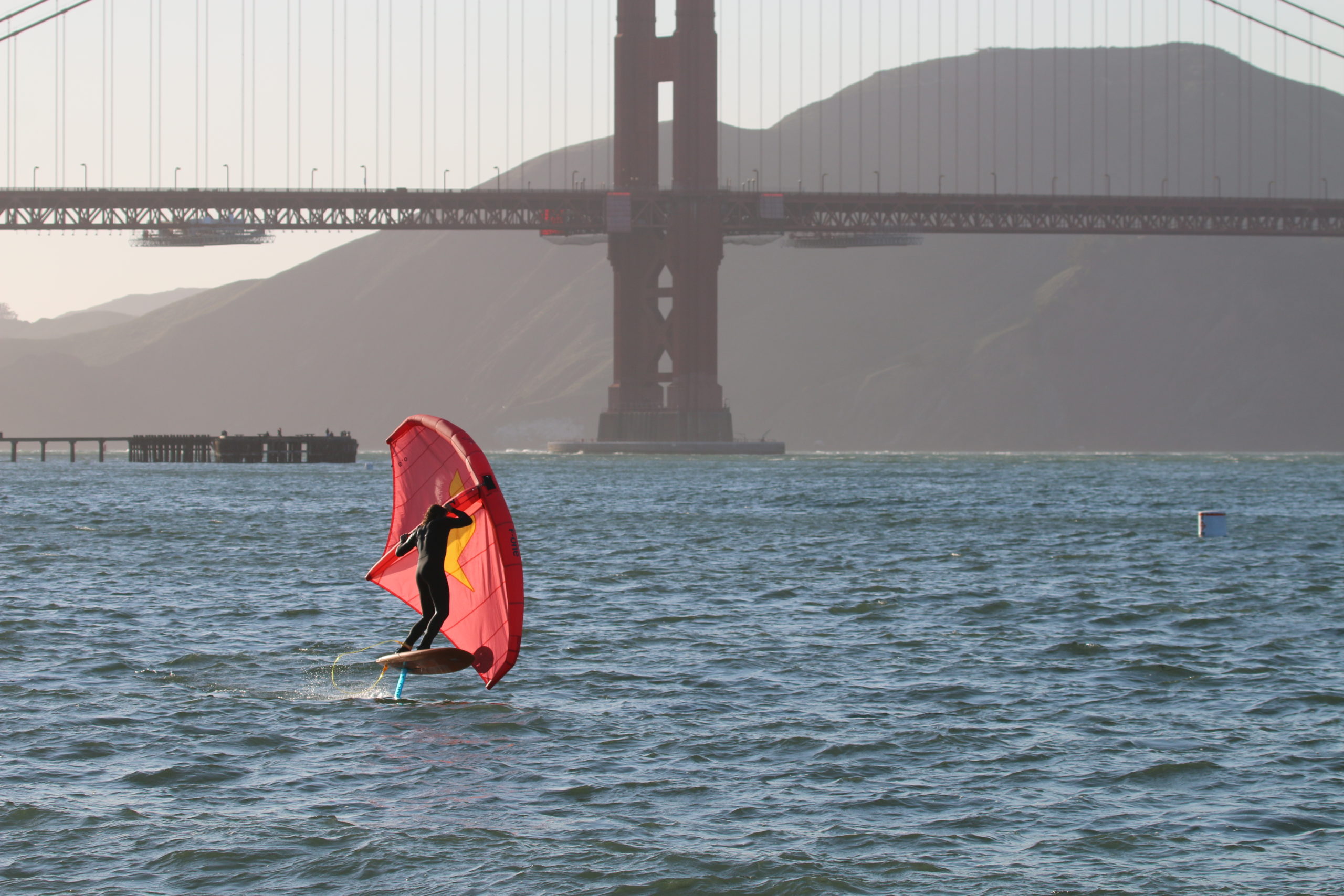 Photo of Billy Ackerman at Crissy Field.
Crissy Field/Golden Gate Bridge, San Francisco, California. Crissy Field, just beneath the Golden Gate Bridge is a world-class site…but the conditions are gnarly. Frigid waters, chop and huge container vessels plow through the open shipping lanes beneath the bridge. Add in tides that can easily suck an unsuspecting water person out to sea and you've got one of the most legendary places for wind in the US. You've also got an extremely busy Coast Guard. Powerful, gusting winds do make for good wing conditions however and the spot has seen a surge in wing foilers. Use caution and common sense and you'll certainly have an adrenaline spot at this US locale.
The launch is easy here and there are tons of tanker waves to play on, making this spot fun, despite the intimidation factor! When there's a south swell head over to Fort Point and ride the waves. Other notable spots around San Francisco are:
Coyote Point
3rd Ave
Sherman Island
The Great Lakes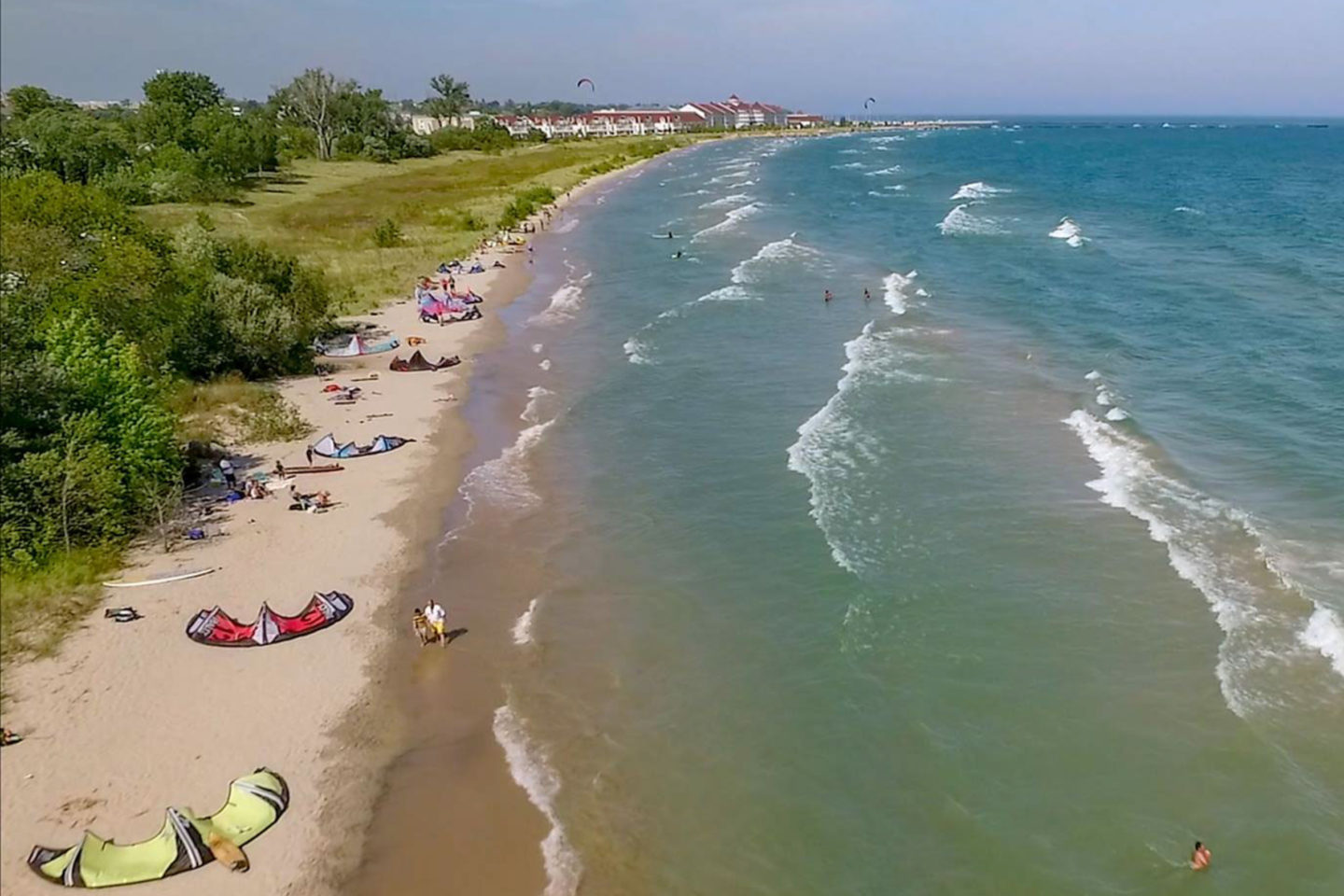 Photo of kiteboarders getting ready for sessions in Sheboygan.
Sheboygan, WI. Well-known as the surf capital of the Midwest, this area also blows. In the summer, the thermal wind kicks in and the beaches are filled with kiteboarders and now, wingers! Sheboygan might not be the first place you think of when you think of US wing locations but its prime location on the west side of Lake Michigan brings with it lots of potential for water sports.
Grand Haven, MI. One of the meccas of the Great Lakes kiteboarding and winging scene. The spring and fall offer uncrowded beaches for launching and landing but beware of the crowds in the summer.
Muskegon, MI. A wide, friendly beach makes for easy launching and water access. Winds blow from the north and south here and Muskegon offers up sessions on both of these wind directions. It's extremely user-friendly as during the summer months changing rooms, rest rooms, vending machines, and concessions are all available.
North Carolina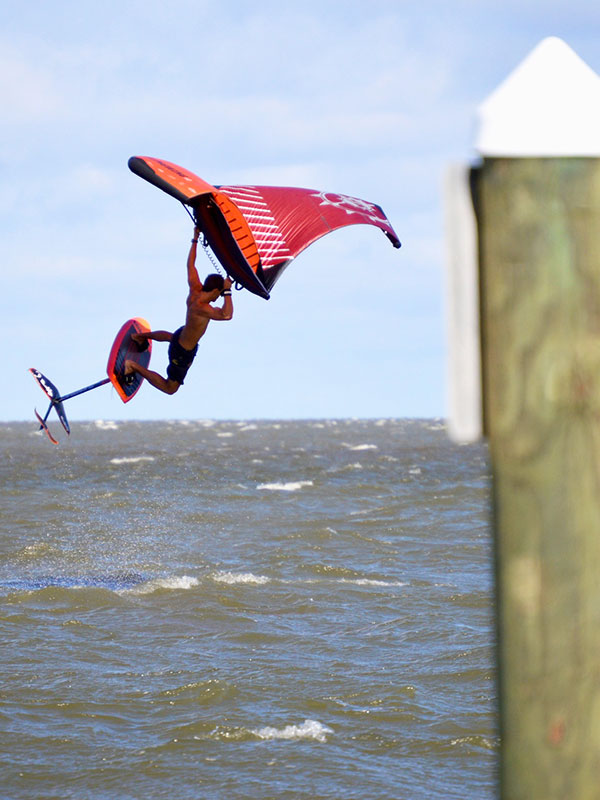 Photo of James Jenkins session in the sound off the Outer Banks of North Carolina. Photo by Billy Moseley.
Outer Banks of North Carolina. The Outer Banks are an island chain that sits off the coast of North Carolina. They are unique in that there are different bodies of water on each side. On the west side of the islands is the Sound, a flat, salty and shallow bay. The flat water runs for miles along the coast. On the opposite side is the Atlantic Ocean. The wind blows from all directions, which means that you can get a variety of sessions in from downwinders in the ocean on north-easterlies to flat water sessions on south-westerlies. If you head to the Outer Banks, you'll most likely get sessions in and you have a low chance of getting completely skunked.
The sound side is a great place to learn to wing because there's no swell. Once you've mastered the wing on the flats, take your skills to the ocean and play in the waves of the Atlantic. Read more about wing foiling on the OBX here.
Florida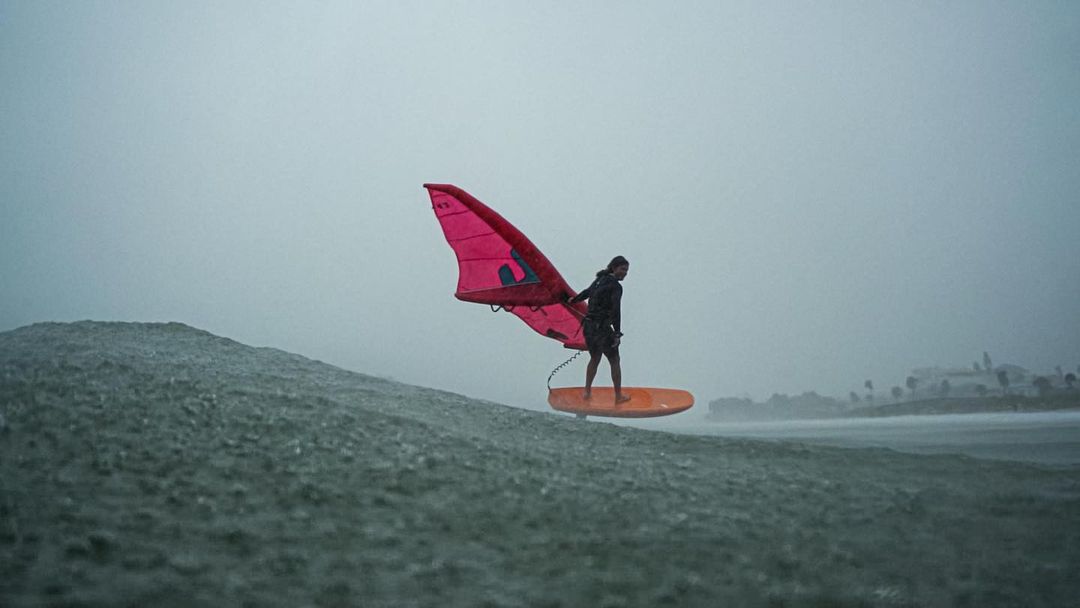 Photo of Drew Christiansen storm-riding in St. Petersburg.
Florida: Spots galore!
Jupiter. One of the windiest and waviest places in South Florida. Jupiter has an outer sandbar that locals call Jupiter cloud break.
St. Petersburg. If you're more keen on flat water riding and doing downwinders, the West Coast of Florida to some great locations. Both St. Petersburg and Tampa Bay boast easy downwinders and fun, flat water.
Miami. Miami has an amazing, secret location near the causeway. It's narrow and the current makes a small standing wave. It's unique in that so many kiters drive by and would never know it's there but it's perfect for winging!
Destin. Coastal waterways make for great entry points. Just be careful of sharks. We're not kidding.
Other places of interest:
Folly Beach in Charleston, South Carolina.
Big Lagoon and Clam Beach in Northern California.
Clam Beach
Valdez, Alaska
Dylan Reservoir, Colorado
This is by no means a comprehensive list and just goes to show that winging can take you to a lot of places! The possibilities are endless. See you out there.
For articles like this directly to your inbox, sign up for our newsletter below!