St Pierre la Mer hosted the second stage of the GKA World Junior Freestyle Tour and GWA World Junior Race and Freestyle Tour
29 September – 2 October
Across all three days, the perfect blue skies and beautiful views of the Pyrenees mountains with a sprinkling of early snow was the stunning backdrop to this competition, surely filled with the biggest stars of the future.
Over 70 competitors were in attendance for this second and final round and the forecast for the four days event looked promising with the strong northwesterly Tramontane winds making perfect flat water freestyle conditions.
Leading competitors came from Brazil, Israel, USA, UK, Poland and Greece, filling the age categories of U14, U16 and U19.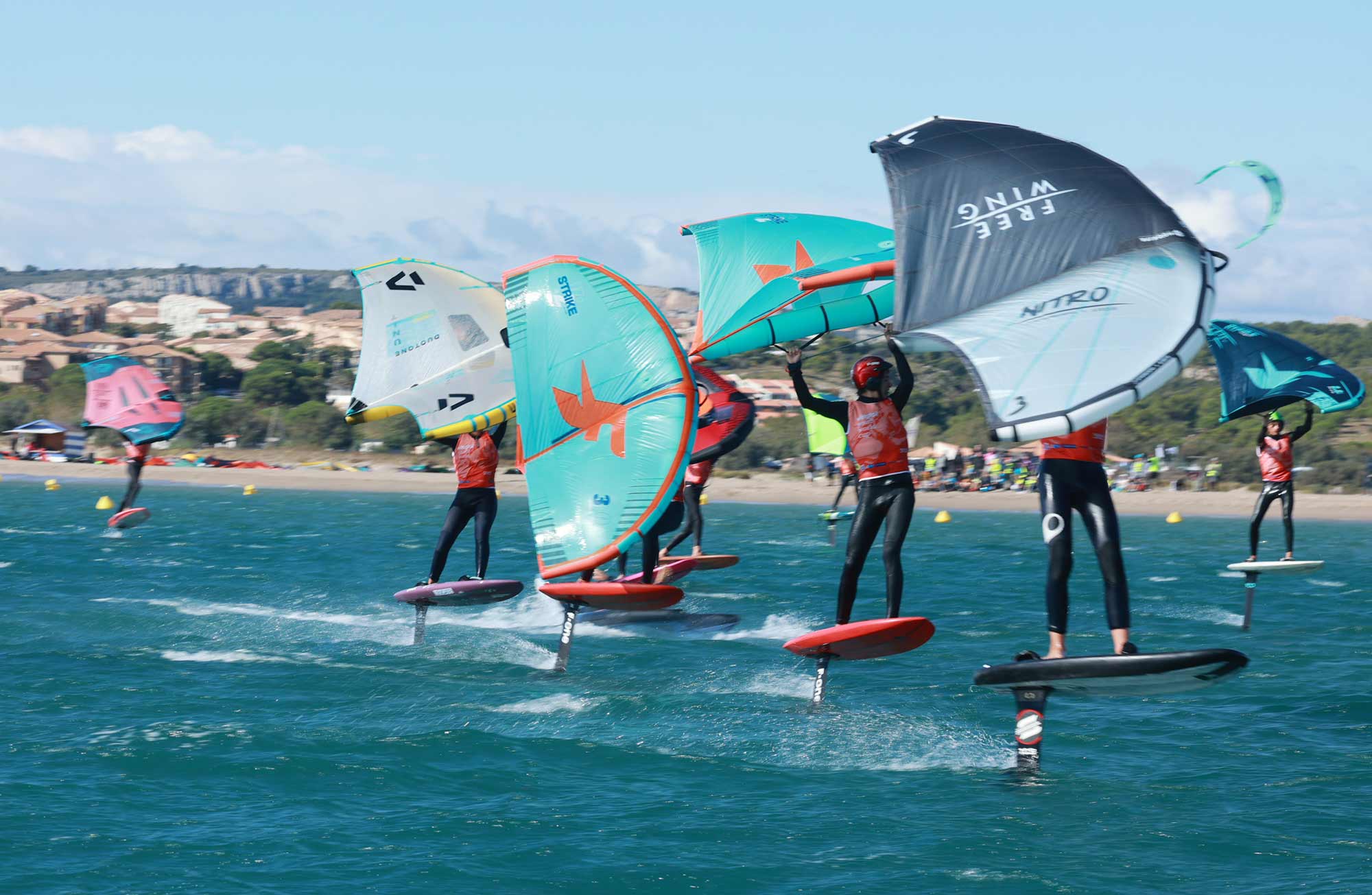 WINGFOIL SURF-SLALOM
The wingfoil race ran little further along the beach, starting off with four heats of an easy slalom course to get everybody warmed up.
A more tactical course was then set, with upwind legs to challenge the juniors as they flew over the water.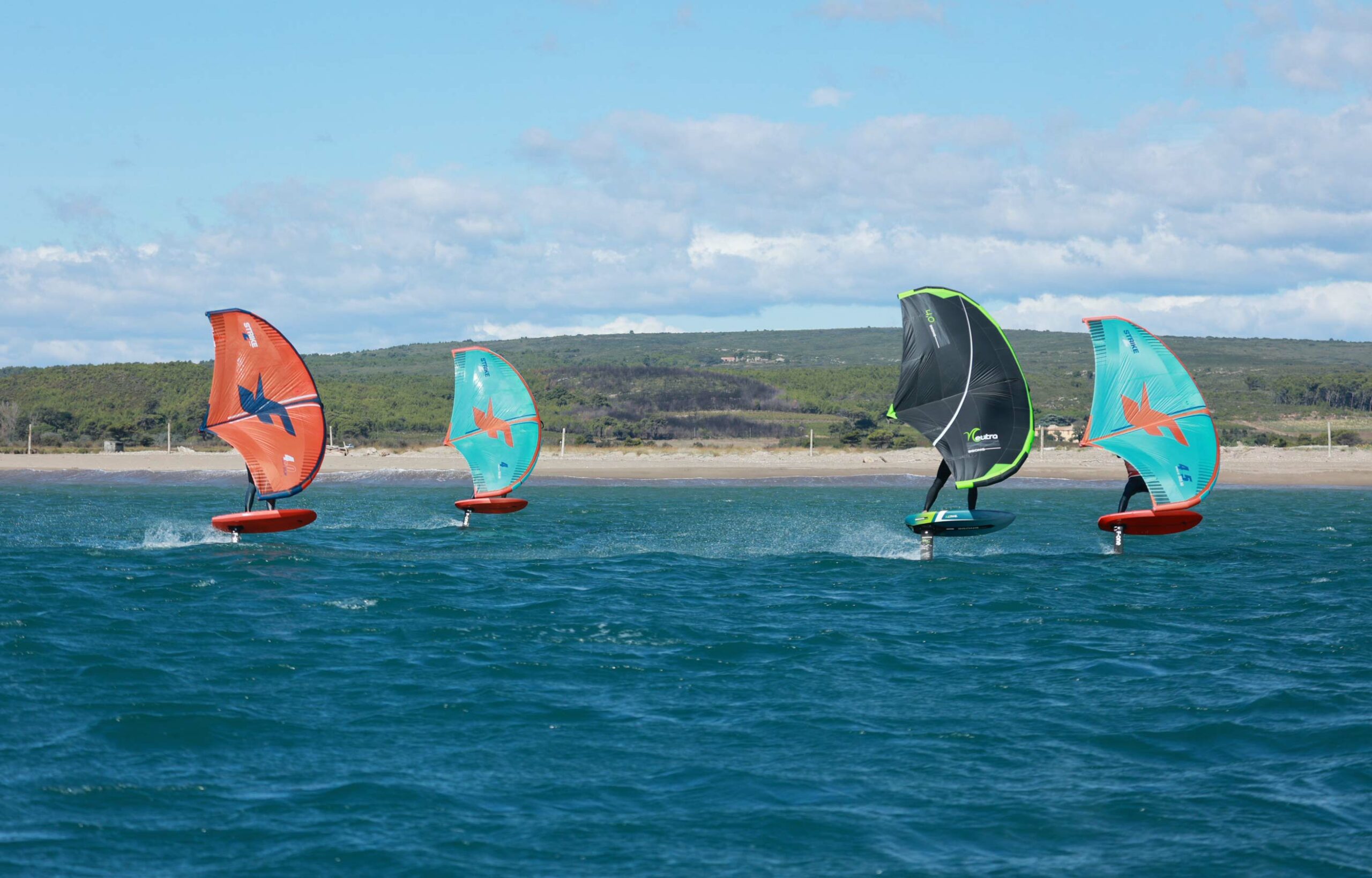 WINGFOIL FREESTYLE
Heats were squeezed in until the sun went down on the final day.
In the boys it was a double for USA. Luca Vuillermet battled against Nathan Berger from Spain to take the first place in the under 14s.
In the U19s taking the podium in first place was Christopher McDonald from the USA, 2nd Malo Guenole from France, and Martin Tieles from Spain.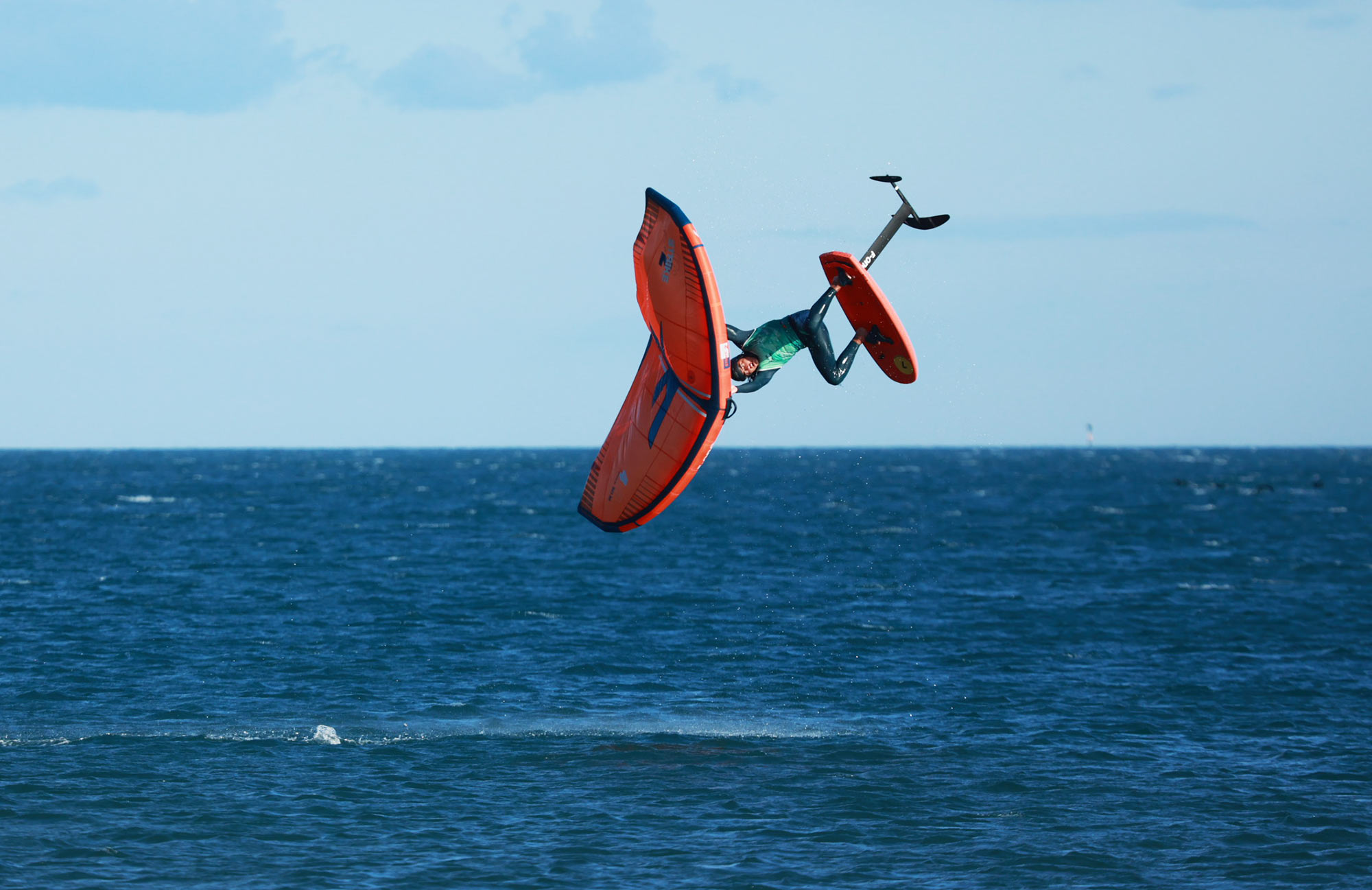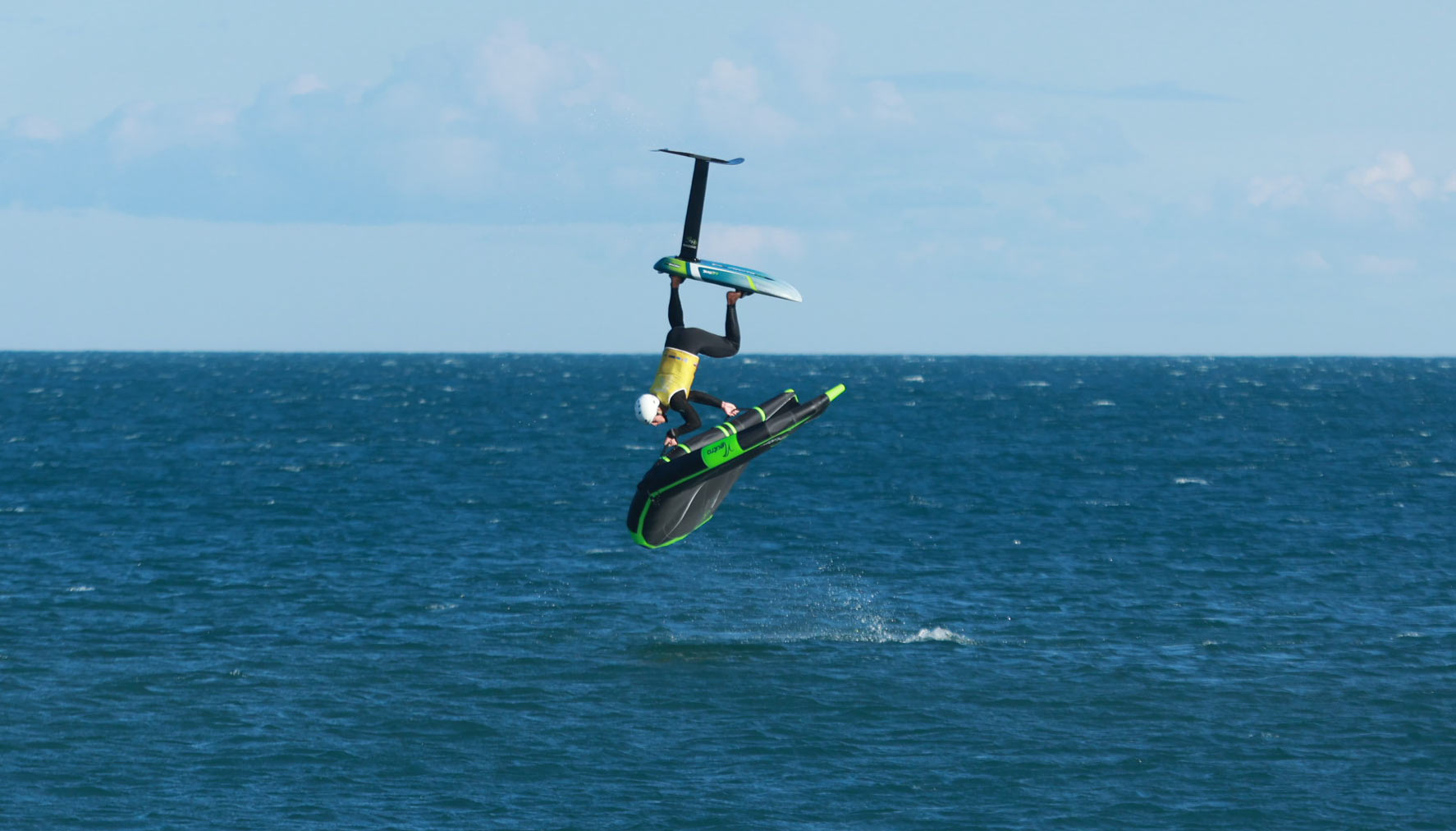 GWA YOUTH WINGFOIL WORLD CUP FRANCE 2022 PODIUMS
SURF-SLALOM: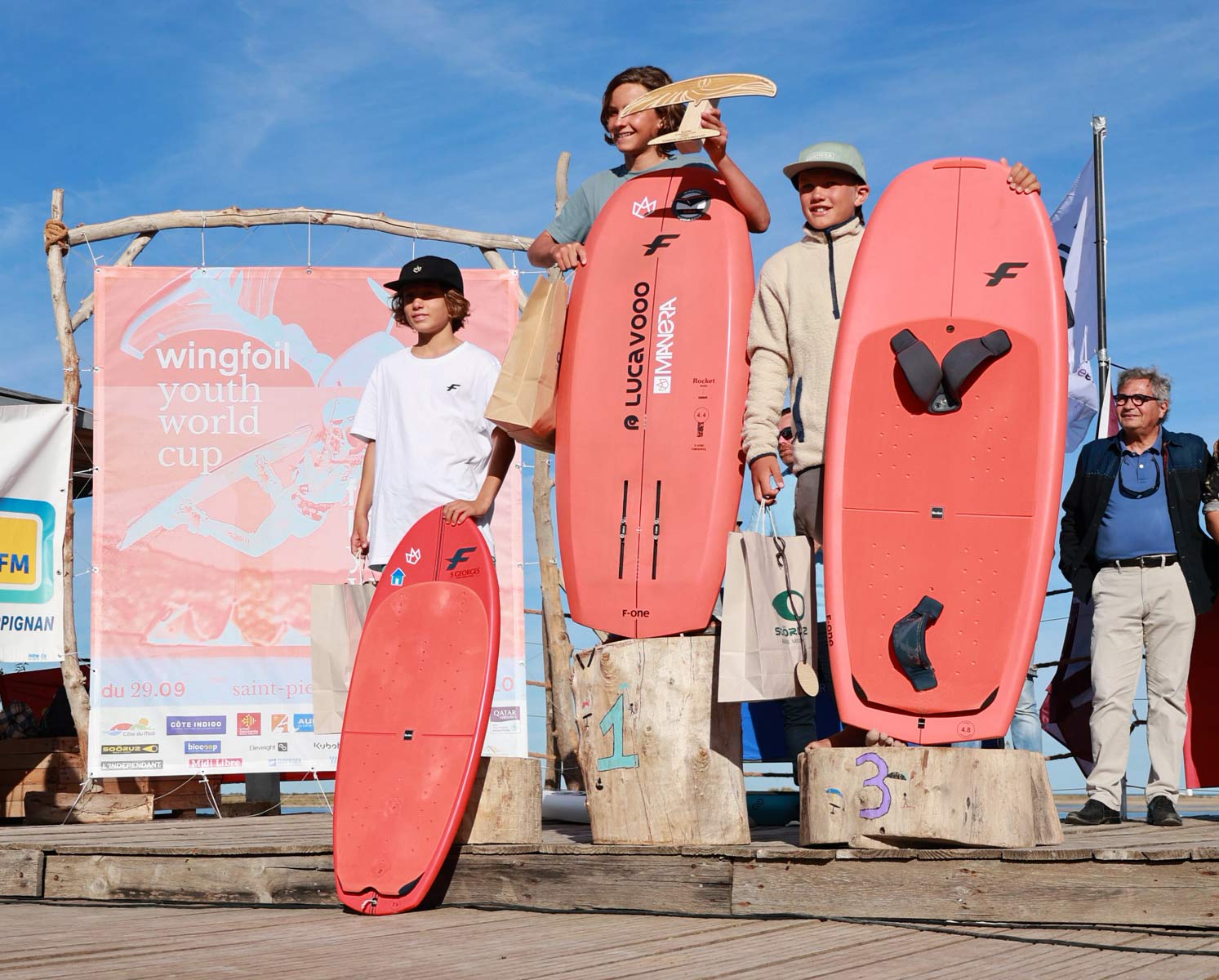 U14 SURF-SLALOM
1 Luca Vuillermet (USA)
2 Ezio Bastianelli (France)
3 Leon Shiel (UK)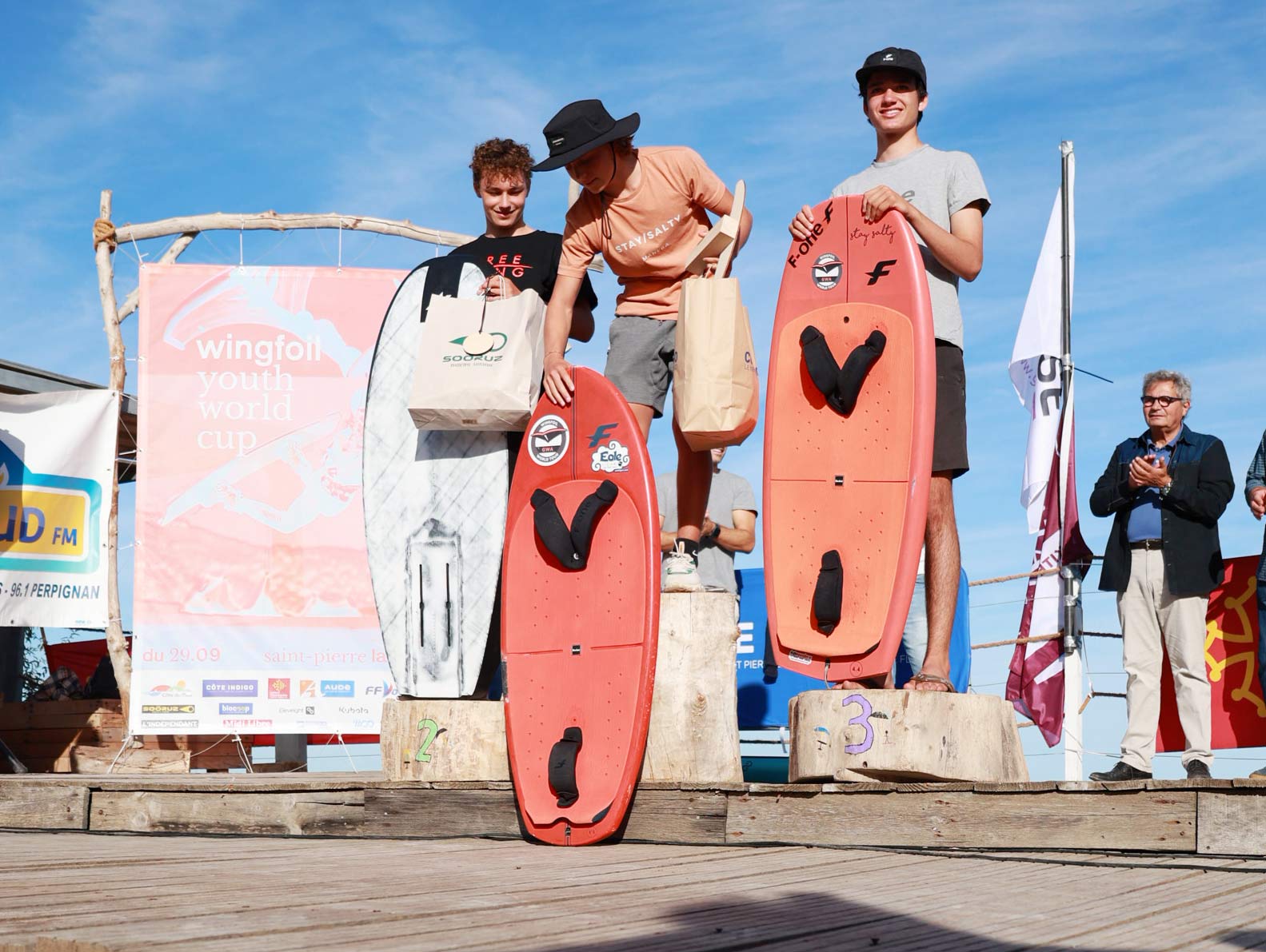 U16 SURF SLALOM
1 Noé Cuyala (France)
2 Xavier Corr (Spain)
3 Morgan Ostermann (USA)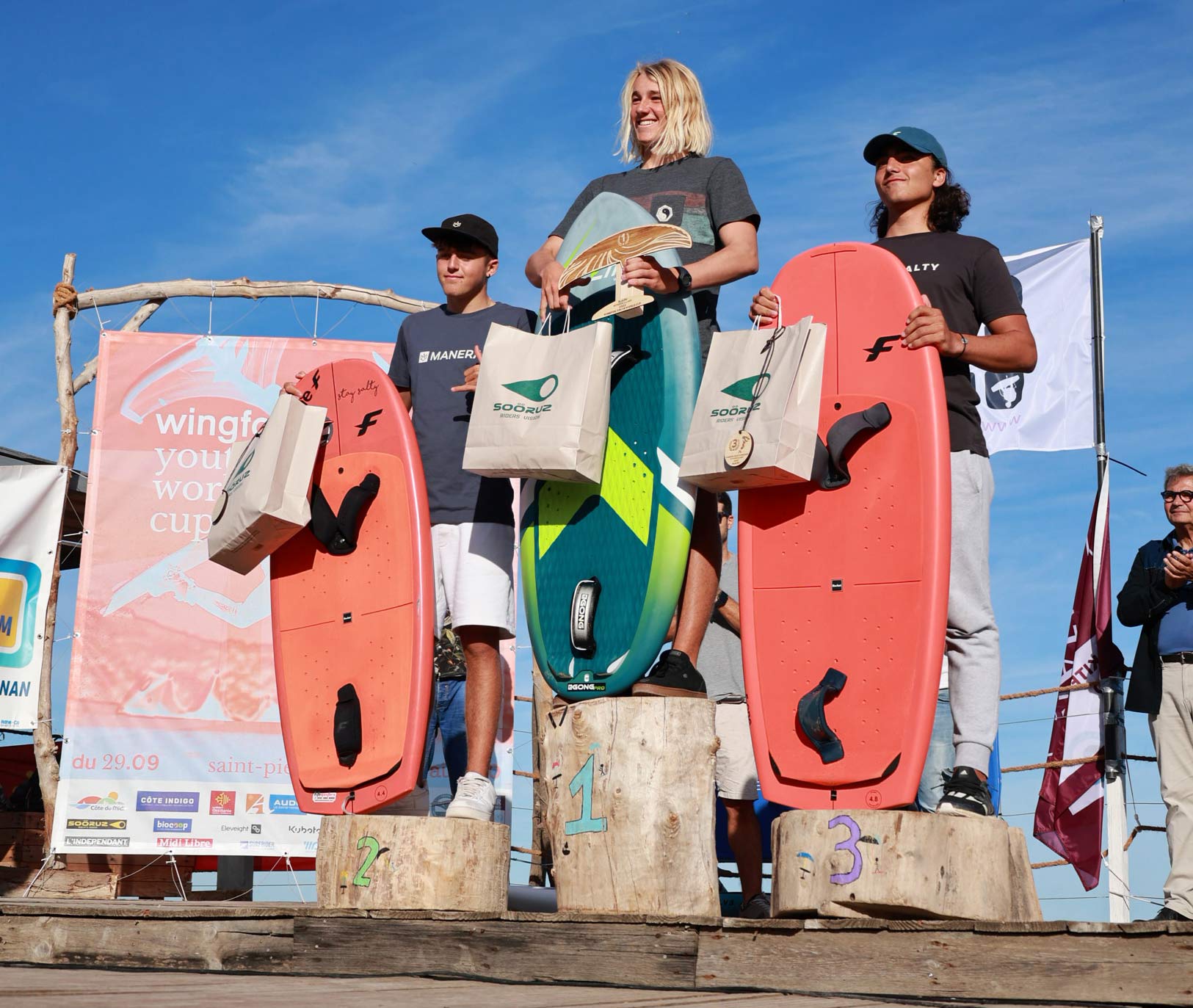 U19 SURF-SLALOM
1 Malo Guénolé (France)
2 Petros Kontarinis (Greece)
3 Hector Giraudier (France)
SURF-FREESTYLE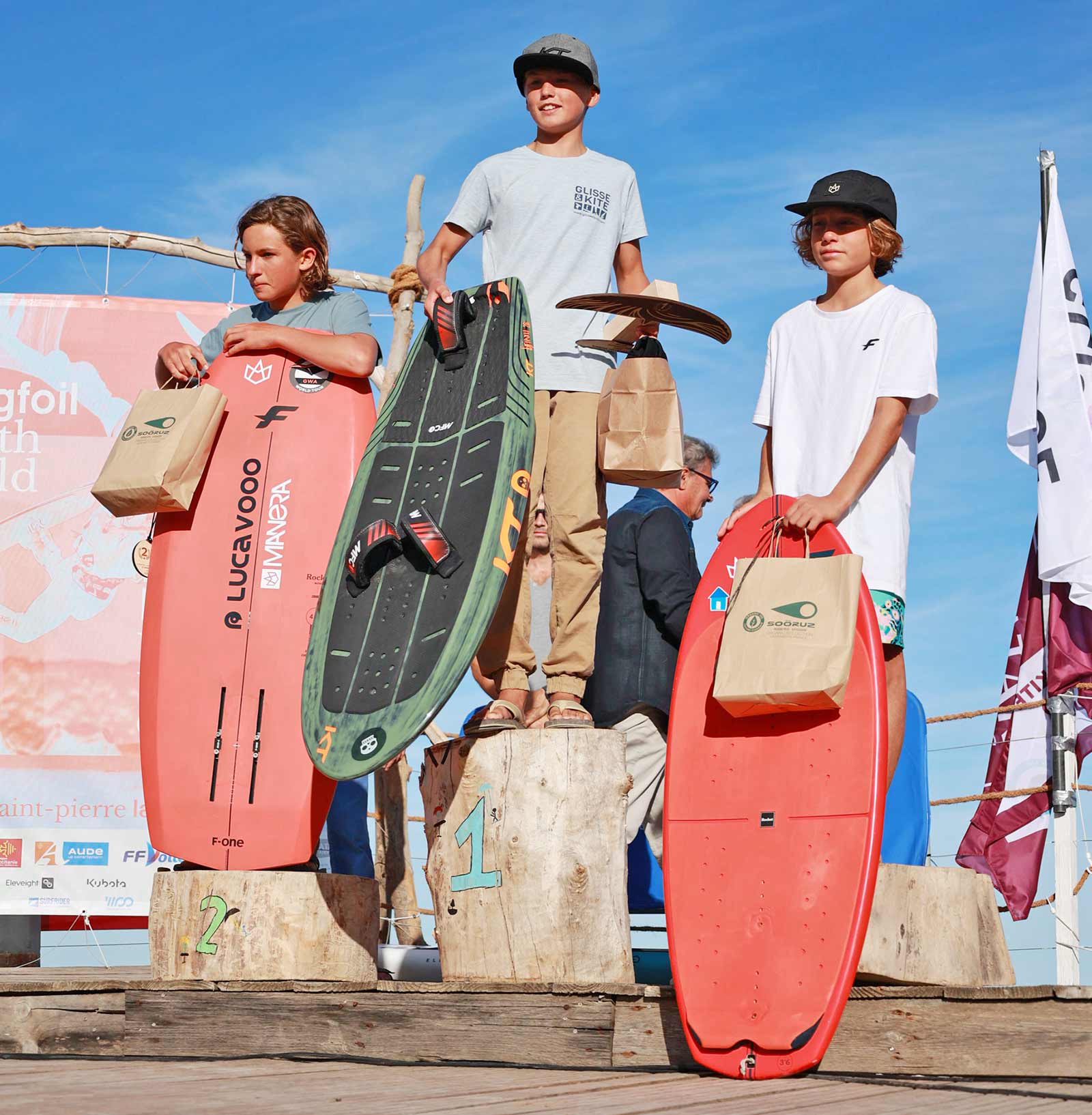 U14 FREESTYLE
1 Nathan Berger (Spain)
2 Luca Vuillermet (USA)
3 Ezio Bastianelli (France)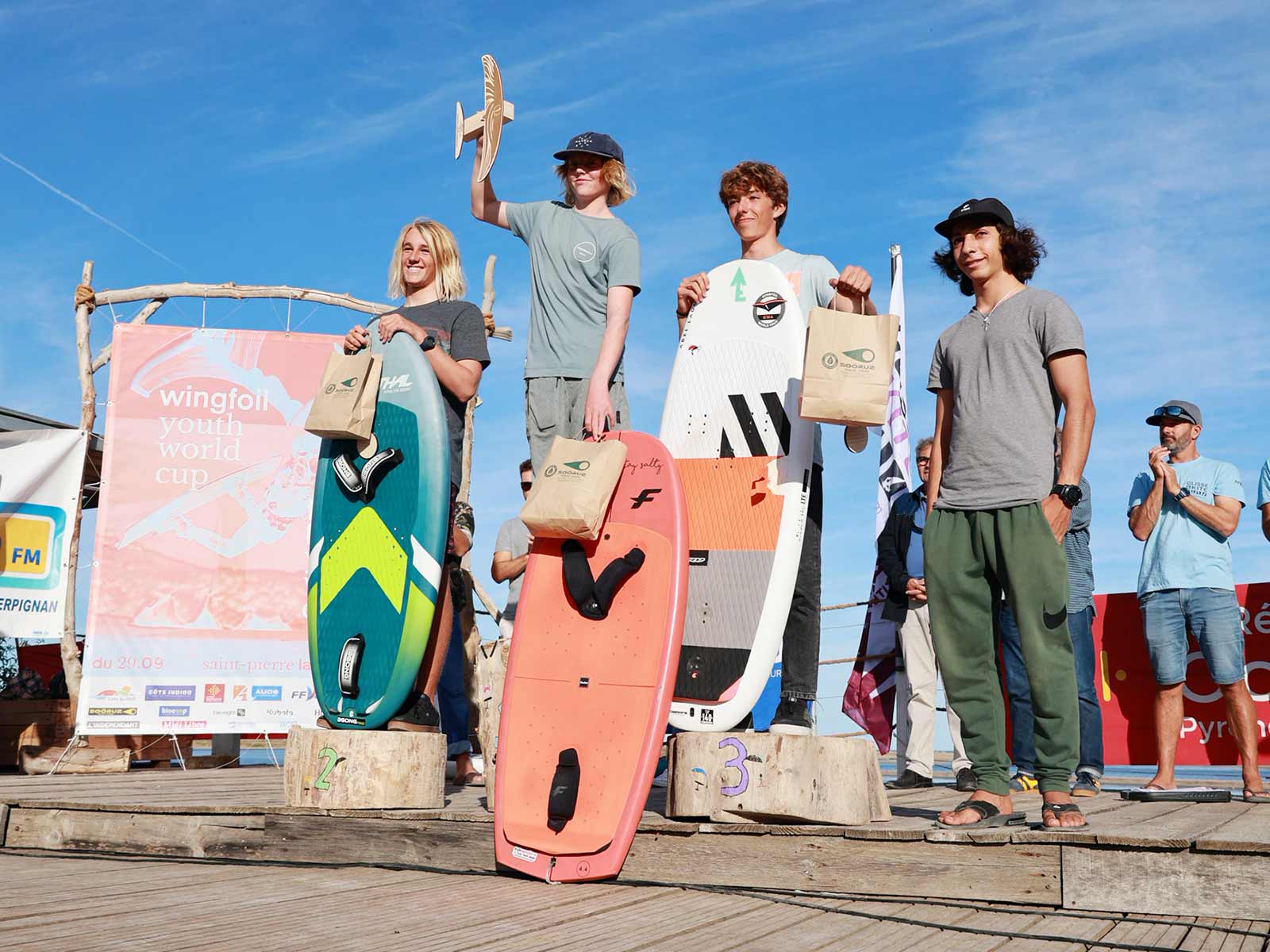 U19 FREESTYLE
1 Chris MacDonald (USA)
2 Malo Guénolé (France)
3 Martin Tieles (Spain)
Nia Suardiaz is the Girl's U19 Surf-Freestyle and Surf-Slalom overall 2022 Champion!
2022 GWA YOUTH WINGFOIL WORLD CHAMPIONS
After two world cups in Spain and France, these are the 2022 Youth World Champions:
SURF-FREESTYLE
GWA YOUTH WINGFOIL SURF-FREESTYLE U19 BOYS
(Completed 2 world cups)
1 Christopher Macdonald (USA)
2 Malo Guenole (FRA)
3 Martin Tieles (ESP)
GWA YOUTH WINGFOIL SURF-FREESTYLE U16 BOYS
(Completed only 1 world cup in Spain)
1 Xavier Corr (ESP)
2 Noe Cuyala (FRA)
3 Clément Hamon (FRA)
GWA YOUTH WINGFOIL SURF-FREESTYLE U14 BOYS
(Completed 2 world cups)
1 Nathan Berger (ESP)
2 Ezio Bastianelli (FRA)
3 Luca Vuillermet (USA)
GWA YOUTH WINGFOIL SURF-FREESTYLE U19 GIRLS
(Completed only 1 world cup in Spain)
1 Nia Suardiaz Munzig (ESP)
2 Maddalena Spanu (ITA)
3 Isabel Triviño (ESP)
SURF-SLALOM
(All age categories completed events at world cups in both Spain and France)
GWA YOUTH WINGFOIL SURF-SLALOM U19 BOYS
1 Malo Guenole (FRA)
2 Petros Kontarinis (GRE)
3 Christopher Macdonald (USA)
GWA YOUTH WINGFOIL SURF-SLALOM U16 BOYS
1 Xavier Corr (ESP)
2 Noe Cuyala (FRA)
3 Clément Hamon (FRA)
GWA YOUTH WINGFOIL SURF-SLALOM U14 BOYS
1 Luca Vuillermet (USA)
2 Ezio Bastianelli (FRA)
3 Leon Schiel (GBR)
GWA YOUTH WINGFOIL SURF-SLALOM U19 GIRLS
1 Nia Suardiaz Munzig (ESP)
2 Maddalena Spanu (ITA)
3 Isabel Triviño (ESP)
FIND ALL WINGFOIL WORLD TOUR RANKINGS HERE